Fostering financial inclusion and sustainable, inclusive growth in underserved and low-and moderate-income communities
Santander Bank recognizes that our success as a financial institution is directly linked to the prosperity of the families, businesses and neighborhoods we serve. Recognizing that communities are stronger when we invest in each other, we donate to nonprofit organizations in the neighborhoods where our customers and colleagues live and work. We aim to forge strong philanthropic partnerships that strengthen low and moderate income (LMI) and other underserved communities within our footprint.

In 2017, Santander Bank N.A. released the Inclusive Communities Plan (ICP), an outline of our commitment to promoting local economic development through small business growth and increasing local economic and financial inclusion through 2021.

Under the ICP, our grants, charitable sponsorships and donations focus on:
Financial Empowerment
Small Business and Entrepreneurship
Affordable Housing and Healthy Neighborhoods
Santander's CDFI Initiative launched in 2017 to build the capacity of mission-aligned Community Development Financial Institutions (CDFIs). Through this $7 million multi-year program, we help CDFIs increase equity, expand geographically and provide loans and technical assistance to LMI and diverse entrepreneurs and small business owners.
The Philanthropy & Charitable Giving Program is open to eligible nonprofit 501(c)3 organizations serving LMI communities within our footprint. Santander Bank has a presence in parts of New Hampshire, Massachusetts, Rhode Island, Connecticut, New York, New Jersey, Pennsylvania, Delaware and Florida. Proposed grant activity must take place within our market area. Please note that we are unable to fund all worthy requests. The following exclusions apply:

Direct support to individuals.
Endowments and capital campaigns.
Programs with political, sectarian, or religious purposes.
Pageants, team sponsorships, or sporting events.
Fundraising "Walk-a-thons" or similar.
Organizations traditionally supported by parents (e.g., Little League, Parent Teacher Organizations, Scouting).
Advertising in programs, bulletins, schedules, maps, yearbooks, book covers, or brochures.
Trips and tours, including transportation costs.
Programs serving residents in areas outside our footprint.
Organizations that discriminate on the basis of race, religion, creed, national or ethnic origin, color, disability, handicap, age, sex, sexual orientation, gender expression, marital status, family status, veteran status, citizenship, genetic information, ancestry, or any other basis prohibited by law.
Grant applications are accepted from January 2nd through October 15th and are reviewed on a rolling basis. Decisions are made quarterly.
Sponsorship applications should be submitted at least 60 days prior to the event, whenever possible, and should include a list of sponsorship levels and benefits along with event details. Requests are reviewed on a rolling basis. Decisions are made bi-weekly until funds are exhausted.
News about our company and programs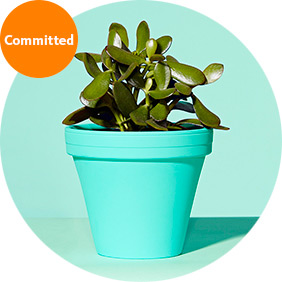 Corporate Social Responsibility
Social responsibility is a guiding principle in our strategy, policies and internal processes. It determines the way we interact with our customers and team.