Welcome to Santander® Private Client
Information about your upgrade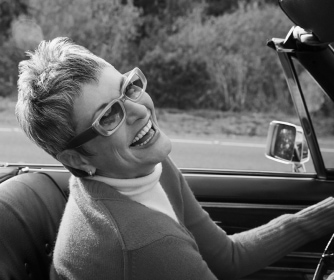 Build your financial legacy
As financial needs change over time, we're committed to keeping up with you by updating our products and services. Based on your relationship with Santander, we believe that Santander® Private Client Checking is the best fit to meet your financial goals.
A welcome package with details about your upgrade is on its way if you haven't received it yet. The account referenced in your welcome letter will be retired and transitioned to Santander Private Client Checking on July 13, 2022. There is nothing you need to do as we take care of the details. If you'd prefer to transition to a different checking product, please see below for additional options.
Clients must maintain a combined balance of $250,0001 in bank deposits, including consumer and certain business products and eligible investments held with Santander Investment Services.4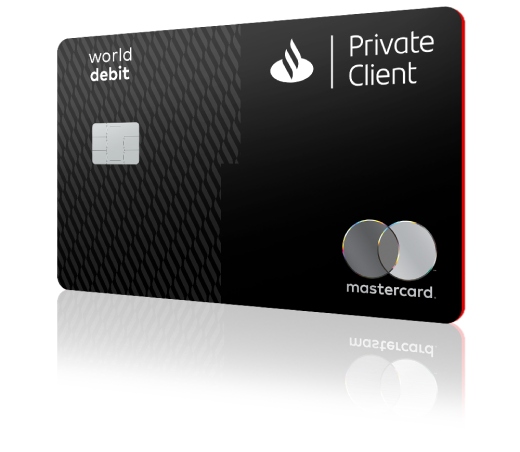 Your top-tier benefits
Exclusive perks
An array of no-fee banking services that include complimentary official bank checks, stop payments, incoming and outgoing domestic wire transfers, and more For additional details, please refer to the Santander Private Client Fee Schedule
Unlimited ATM Surcharge Fee rebates and no foreign transaction fees on purchases and ATM withdrawals2
Exclusive rates and discounts
Tailored services
Access to a Santander Investment Services* Financial Consultant who will work with you to develop a complimentary personalized financial plan
Financial education events and digital resources to help you take charge of your financial future
Special travel and entertainment services
Access to exclusive tickets and reservations with Mastercard Concierge Services
Travel and purchase protections with the Santander Private Client World Debit Mastercard®
Complimentary standard membership to Priority Pass, the world's leading airport lounge program3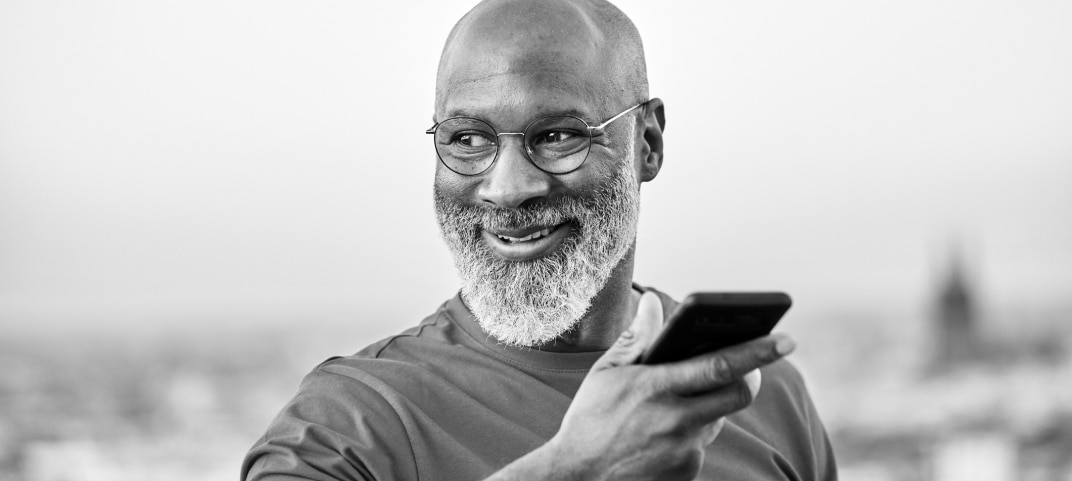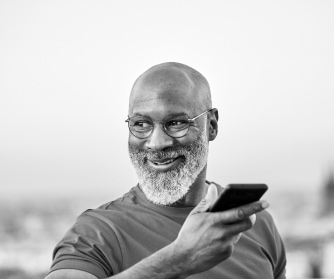 Santander
Private Client Checking
An interest-bearing checking account that offers personalized banking services and exclusive benefits.
Frequently asked questions
Your account number(s) will remain the same.
Deposits and payments that use your checking account number will not be impacted.
Yes, you will receive a new Santander Private Client World Debit Mastercard within a few weeks after your account is upgraded. Continue using your current card until the new one arrives and you activate it. Once your new card is activated, you may destroy your old card. Your new Santander Private Client World Debit Mastercard will have a new look and a new card number, new expiration date, and new CVV (3-digit identification number on the back of your card).
In most cases, payments that use your debit card number will not be impacted. However, to avoid any possible disruption, we do recommend that you confirm with any merchants you pay using your debit card number as soon as you can.
Santander® Private Client Money Market Savings
At this time, we are not transitioning Santander Money Market Savings accounts, but you can upgrade to a Santander Private Client Money Market Savings account at your request on or after July 14, 2022. If you don't already have one, consider our new, highly competitive money market savings account offered exclusively to Santander Private Clients.
Learn more
If you'd prefer to keep your current checking account
We believe Santander® Private Client Checking best suits your financial needs. But if you would like to transition to a different checking account, see our other available accounts for more information.
Please visit a branch or call 844 726 6300 to make a different selection by July 6, 2022.
See other checking accounts
1Program Eligibility: Each service fee period, you are required to maintain a minimum combined balance of $250,000 in bank deposits (consumer and certain business products*) and eligible investments** held with Santander Investment Services. If you do not maintain the minimum combined balance, we reserve the right to change your Private Client accounts to other applicable product types, for which you may be charged the Monthly Fee. If we do so, we will notify you.

*Eligible investments held with Santander Investment Services do not include the following: Annuities held at Mass Mutual, Allstate, Phoenix, Ohio National; Immediate Annuities or Annuities that have become annuitized; Mutual funds and 529 products not custodied by National Financial Services LLC; Insurance Products (with the exception of certain annuities held directly with a product sponsor).

**Eligible business products include Business Checking, Savings, Money Market Savings, and Certificates of Deposit accounts, but exclude the following accounts: IOLTA, Bankruptcy, Brokered Deposits, Controlled Disbursement, Escrow, Government, and Union accounts.

2All ATM surcharge fees charged by other institutions at non-Santander ATMs will be rebated. The rebate is posted the Business Day after the fee is charged and is reported as miscellaneous income subject to tax reporting.

3With Priority Pass Membership, there is an entry fee per lounge visit.

4Securities and advisory services are offered through Santander Investment Services, a division of Santander Securities LLC. Santander Securities LLC is a registered broker-dealer, member FINRA and SIPC, and a Registered Investment Adviser. Insurance is offered through Santander Securities LLC or its affiliates. Santander Investment Services is an affiliate of Santander Bank, N.A.
INVESTMENT AND INSURANCE PRODUCTS ARE:
NOT FDIC INSURED
NOT BANK GUARANTEED
MAY LOSE VALUE
NOT INSURED BY ANY FEDERAL GOVERNMENT AGENCY
NOT A BANK DEPOSIT
Santander Bank, N.A. is a Member FDIC and a wholly owned subsidiary of Banco Santander, S.A. © 2022 Santander Bank, N.A. All rights reserved. Santander, Santander Bank, the Flame Logo are trademarks of Banco Santander, S.A. or its subsidiaries in the United States or other countries. Mastercard is a registered trademark of Mastercard International, Inc. All other trademarks are the property of their respective owners.