Exclusive access to our savings strategies, competitive rates and priority service.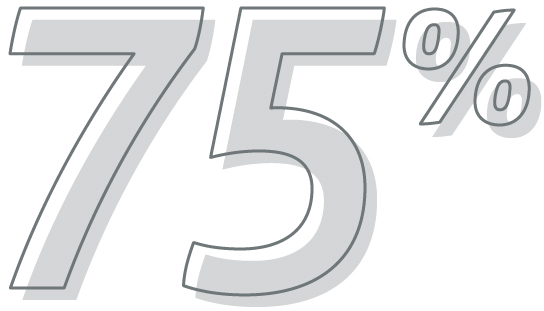 of Americans
are concerned they
do not have enough
money saved
for retirement.1
Get expert advice from our team of financial specialists in business and investments.*

Exclusive access to our savings strategies, competitive rates and priority service.
Access to a Santander Investment Services* Financial Advisor who will develop a personalized strategy for you.
Access to financial education events and digital resources to help you take charge of your financial future.
Call your Santander Banker to set up an appointment today.
As a Santander Select client, you will experience a more rewarding way to bank with personalized service and access to better rates and benefits.2
Savings exclusively for you:
An array of no-fee banking services that include complimentary official bank checks, stop payments, incoming wire transfers, and more.
Get up to $30 rebated per service fee period for ATM surcharge fees charged by other institutions at non-Santander ATMs
Management tools to support you:
Bank where, when, and how you want with our Mobile Banking App and Online Banking.
Send and receive money easily with Zelle®.3
Higher ATM and debit card purchase and withdrawal limits.
Travel and entertainment services that prioritize you:
Access to exclusive tickets and reservations with Mastercard Concierge Services.
Travel and purchase protections with the Santander Select World Debit Mastercard.
Complimentary standard membership to Priority Pass, the world's leading airport lounge program. To enroll in your membership to Priority Pass, please visit: prioritypass.com/santander invitation code: 6782266.4
Security to protect you:
Trust Santander PROTECHTION for Mobile and Online Banking with confidence and control.
Manage your accounts using digital controls for cards, alerts, and more.
Bank with digital confidence using biometric authentication: Face ID®, Touch ID for Apple devices, and fingerprint authentication for Android.

5


You can always expect priority service and support when you call:
Santander Select Services Line at 855-678-2265.
Santander Select World Debit Mastercard Benefits Line at 866-214-5084.
1 75% of Americans Don't Think They Can Save Enough to Retire, www.thestreet.com/investing/how-much-do-i-need-to-retire.

2 Not applicable to products and services offered through Santander Investment Services.

3 Zelle® and the Zelle®-related marks are wholly owned by Early Warning Services, LLC and are used herein under license.

4 With Priority Pass Membership, there is an entry fee per lounge visit.

5If you share your device with other individuals, please note any fingerprints or face image stored on your device may be used to log in to the Santander Mobile Banking App and access your account.

* Securities and advisory services are offered through Santander Investment Services, a division of Santander Securities LLC. Santander Securities LLC is a registered broker-dealer, Member FINRA and SIPC and a Registered Investment Adviser. Insurance is offered through Santander Securities LLC or its affiliates. Santander Investment Services is an affiliate of Santander Bank, N.A.


INVESTMENT AND INSURANCE PRODUCTS ARE:
NOT FDIC INSURED
NOT BANK GUARANTEED
MAY LOSE VALUE
NOT INSURED BY ANY FEDERAL GOVERNMENT AGENCY
NOT A BANK DEPOSIT
Santander Bank, N.A. is a Member FDIC and a wholly owned subsidiary of Banco Santander, S.A. © Santander Bank, N.A. All rights reserved. Santander, Santander Bank, the Flame Logo and Select are trademarks of Banco Santander, S.A. or its subsidiaries in the United States or other countries. All other trademarks are the property of their respective owners.