As a global leader in financial services, we're transforming businesses and empowering communities with product, services, and contributions, but more importantly, we're enriching the lives of our clients. See the work we've done and how we're building a better world for everyone around us.
From humble beginnings to a globally connected bank, we're simplifying banking for millions of clients with our decades of international expertise.
Responsible banking includes helping our communities prosper, succeed, and grow. For individuals and families, small businesses, and entire neighborhoods, we work to build paths to prosperity through a range of philanthropic initiatives, outreach programs targeting underserved groups, and by supporting the green economy.
Find the latest news, media events, and press releases.
Leadership & shareholders
See the latest shareholder information and other resources for
shareholders and investors.

Find Us
Branches across the Northeast and in Miami, Florida, plus
2,000+ ATMs
.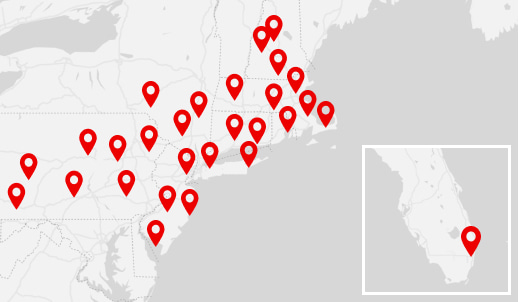 To continue learning about us, explore the pages below