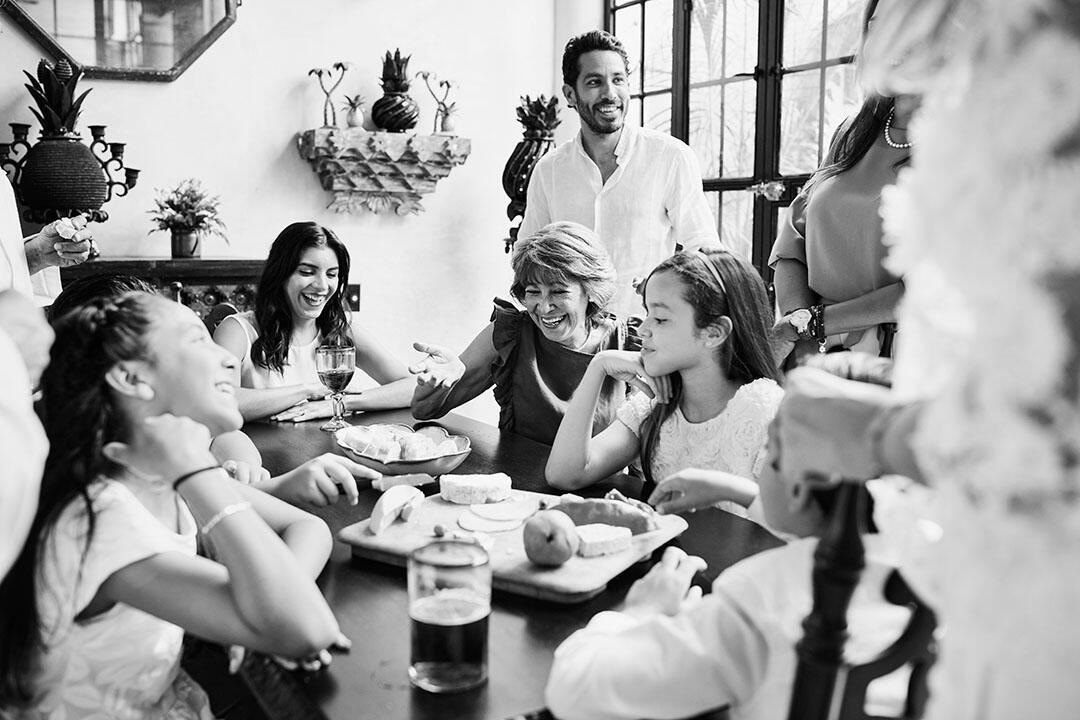 How to Invest in SPACs
Speeding up your impressive wealth accumulation often requires stepping into new investments that have higher risk profiles. When doing so, it also requires understanding the investment before stepping in, even in situations where there's not much of a track record to work from.
One such investment vehicle has become a popular asset in the past two years known as the special purpose acquisition company (SPAC). This vehicle has become an in-vogue way for organizations and individuals to take ideas or companies public. In the first six months of 2021 alone, $95 billion was raised via SPAC initial public offerings — that surpasses the total amount raised from the vehicle between 2003 and 2019.[i]
But SPACs don't work like your other stock investments. Instead, they have many unique wrinkles that you must consider when looking towards the SPAC universe to find the next prospect that can expand your growing wealth.
What is a SPAC?
To understand how best to invest in SPACs, you first must know the difference between a SPAC and a regular stock. Unlike a company that goes public that has a balance sheet with clear profit and loss columns and a track record of success, a SPAC is essentially a shell company. By going public, a SPAC seeks to raise investor funds to buy a company in the future.
What might the SPAC do with the money? Maybe it will buy a private company (or the private company will buy it) and turn it public via the SPAC. It's how DraftKings, Virgin Galactic Holdings and WeWork all began listing as a public company. Maybe it will buy another public firm. Or maybe there's an investing or business strategy behind the SPAC, which hasn't yet been made clear to the public. That's the unique aspect of SPACs: As an investor, you won't necessarily know why the owners of the SPAC seek funds. Sometimes they make it clear, sometimes they don't. But, by investing, you believe the founders of the SPAC will take the proper steps with the funds at some point in the future — they typically have between 18 and 24 months to utilize the money.
How to Invest in a SPAC
Unlike stocks, SPACs have two parts to a listing: shares and warrants that comprise units.
The Share: Like a stock share. When the SPAC uses the funds to buy a firm, the share will transition into a regular stock share
The Warrant: Serves as an incentive that SPACs use to entice early shareholders. The warrant, or option, allows the investors to redeem it at some point for (hopefully) a premium to the share price
The Unit: Accounts for the share plus the warrant. When you buy into a SPAC IPO, you typically purchase the unit
When you buy into a SPAC IPO, you typically buy a unit which consists of two securities: a share and one (or partial) warrant. After a SPAC purchases a company, the purchased company will take over the public listing and your share will transition to the new name. You can then also redeem the warrant, selling it for a premium – you typically have 30 to 45 days to exercise the warrant once the company calls for a redemption.[ii]
The share and warrant can be traded on an exchange, similar to a stock.
If a SPAC comes forward with an expectation to buy a large hotel amenity entity, then decides instead to purchase a sports entertainment organization, that may result in investor backlash. You don't expect such moves in the SPAC space, but because the creators have no obligation for the funds, they could, theoretically, make such a decision. When investors disagree with a SPAC owners' purchase, it can leave both the shares and the warrants dropping in price, unable to overcome the negative sentiment.
That's not the only way you can invest in SPACs, however. You can also look towards a SPAC exchange traded fund (ETF), which will have invested in various SPAC names. The key to this move? Make sure you're not overweighting your portfolio into certain sectors. For instance, a SPAC ETF might be overweight in technology. If your portfolio already has a high percentage of technology names, then this could hurt the ability for it to perform at the level you need.
Working with an investment advisor that understands the SPAC space, but also knows how to measure the investment compared to the rest of the portfolio will allow you to find opportunity, while protecting your assets.
How to identify a SPAC-tacular opportunity
The ease in which a group of investors can launch a SPAC has created a variety of listings. Often, founders will include well-known athletes or stars among the investor group, such as Peyton Manning or Shaquille O'Neal. But the device has also attracted heavy hitters in the business world, such as Richard Branson or Peter Thiel.[iii] Of course, the names matter, but shouldn't provide the only reason for investing in a SPAC. Instead, you need to understand what the goal of the SPAC is, the track record of the members leading it and the most likely scenario for the use of the SPAC funds.
Many SPACs have the specific purpose of acquiring another company and then changing the name. It's how a company like biotechnology firm 23andMe went public. When the SPAC states clearly the reasons for its IPO, then you know they have a goal and you can evaluate the private company to ensure it has the credentials to pay-off as a public company.
In cases where the intention is less clear, then you want to look at the group leading the SPAC. Do they have a track record of success? Based on the success, where could they most likely invest? What will happen if they decide not to move forward in the allotted time it must purchase a firm?
The more questions you ask — or the more detail your investment advisor can provide — can help add clarity to a still new asset class.
Through your relationship with Santander Private Client, you have access to Santander Investment Services with the expertise and ability to weigh your goals against new potential risks and rewards.
[i] "What is a SPAC," CB Insights, https://www.cbinsights.com/research/report/what-is-a-spac/

[ii] "SPAC Warrants: 5 Tips to Avoid Missed Opportunities," Finra https://www.finra.org/investors/insights/spac-warrants-5-tips

[iii] "The Celebrities From Serena Williams to A-Rod Fueling the SPAC Boom," WSJ https://www.wsj.com/articles/the-celebrities-from-serena-williams-to-a-rod-fueling-the-spac-boom-11615973578
Securities and advisory services are offered through Santander Investment Services, a division of Santander Securities LLC. Santander Securities LLC is a registered broker-dealer, Member FINRA and SIPC and a Registered Investment Adviser. Insurance is offered through Santander Securities LLC or its affiliates. Santander Investment Services is an affiliate of Santander Bank, N.A.
INVESTMENT AND INSURANCE PRODUCTS ARE:

NOT FDIC INSURED
NOT BANK GUARANTEED
MAY LOSE VALUE
NOT INSURED BY ANY FEDERAL GOVERNMENT AGENCY
NOT A BANK DEPOSIT
Equal Housing Lender. Santander Bank, N.A. is a Member FDIC and a wholly owned subsidiary of Banco Santander, S.A. ©2022 Santander Bank, N.A. All rights reserved. Santander, Santander Bank, the Flame Logo are trademarks of Banco Santander, S.A. or its subsidiaries in the United States or other countries. Mastercard is a registered trademark of Mastercard International, Inc. All other trademarks are the property of their respective owners.