Explore curated items with convenience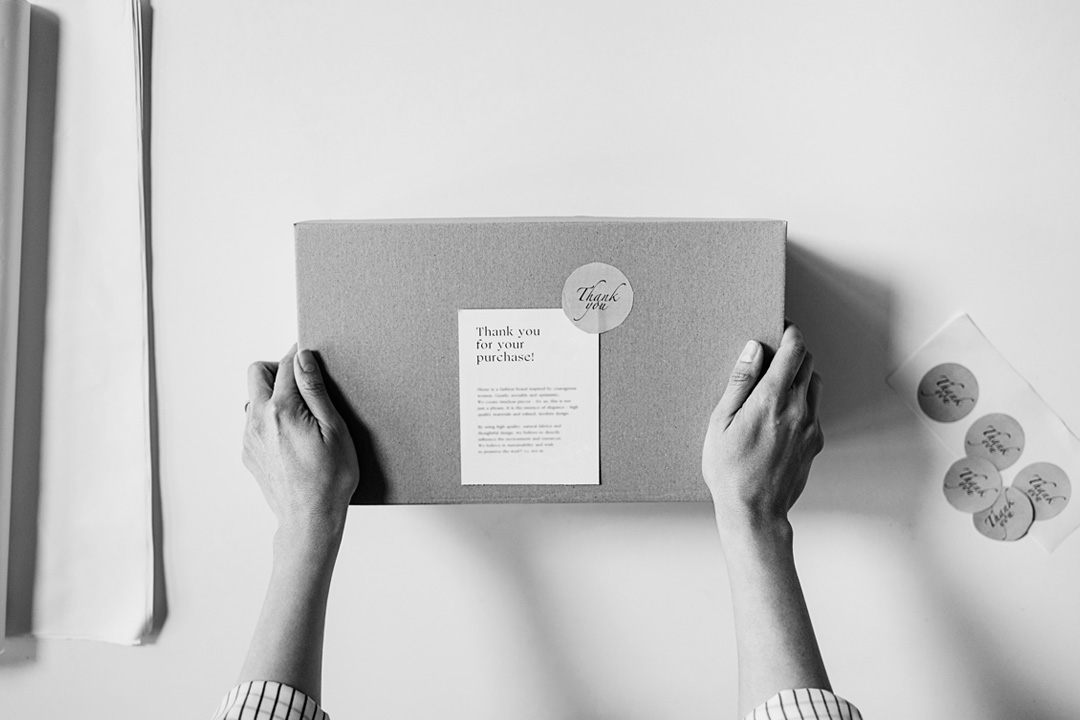 While on the path to building wealth, it's also important to enjoy it; thankfully, it has become even easier to personalize your experience.
Due to busy schedules and the growth of e-commerce, consumers have moved to highly customized offerings that match their desires. This has only grown in acceptance through the pandemic with nearly half (48%) of consumers admitting their shopping habits have permanently changed.[i] Only 46% of shoppers say that given a choice (online or in-store), they prefer to shop in-store.[ii]
These trends have further fueled the popularity of subscription boxes. With your busy schedule, looking towards a curated subscription box can provide you a personalized experience that can save you time.
Why subscribe?
You've likely bought at least one of these boxes before. But the level of service and quality of products have only improved as the popularity of these services have grown — sales within subscription boxes are expected to double to $1.5 trillion by 2025.[iii]
It's easy to see why. You receive the box without having to do the shopping yourself, while discovering and experiencing new products. Instead, curators with experience and knowledge in the specific space provide you with items that match your tastes, budget, and wants. It saves you time from shopping, allowing you to focus your energy on other pursuits.
To save you more time, we've provided a rundown of some of the more unique and exciting boxes to experience.
Food subscription boxes
Your food box needs might run the gamut from everyday meals to nutritiously feed your family, to unique bites meant to provide a tasty end to a week. For those that want to cook vegan, for example, but don't have the time to learn, recipes and ingredients delivered to your door can show you how. Or if you simply want to feed your family healthier meals but you don't have the bandwidth to meal plan, then you can lean on a service for that need.
Beverage subscription boxes
Having a nice drink at the end of the day can help transition to a relaxing evening. But buying the same bottle of wine each week can be boring. It can take time and energy to research different recipes. That's where the beverage boxes can help, providing personalized offerings based on your individual tastes, as well as unique drinks that incorporate clean, simple ingredients.
Beauty subscription boxes
Finding the right skincare routine can take time. You not only need to find the items that work for your individual skin requirements, but you also must ensure the ingredients don't include potentially harmful additives. Turning to experts who can do the research for you provides a powerful bonus to these beauty boxes.
Clothing subscription box
Having the right apparel can do wonders, not only for your mood, but also your productivity. If you look good and feel comfortable, then you can do more in your day — assuming you're not spending hours seeking out the right dress or suit. That's where clothing boxes can ease the process, improving your wardrobe without committing you to a long search.
Home decor subscription boxes
Having the right home décor and design can help you relax at the end of the day. Yet, finding the right items for the right price that fit your specific aesthetic can take time that you simply don't have. Instead, you can turn to these boxes, which can provide you luxurious centerpieces to the home, without requiring you to search high-and-low for that perfect piece.
Technology subscription box
With new tools and technology coming out seemingly every day, it's impossible to keep up. That's where having a technology box can not only keep you up to date with the latest trends, but also put a smile on your face each quarter as well.
Learn more about Santander Private Client and save time while building wealth that puts your needs and plans first.
[i] "COVID-19 Anxieties Drive New Consumer Behaviors," Alix Partners, https://www.alixpartners.com/media/17464/p_0335-42011109-ei-consumer-priorities-tl_wave-2_v5.pdf
[ii] "Report: The State of Consumer Behavior 2021," Raydiant, https://www.raydiant.com/blog/state-of-consumer-behavior-2021/
[iii] "Everything's becoming a subscription, and the pandemic is partly to blame," Washington Post, https://www.washingtonpost.com/business/2021/06/01/subscription-boom-pandemic/
This article does not necessarily reflect the views or endorsement of Santander. Please note that third party websites may have privacy and security policies different from Santander, please review the privacy and security policies of such websites.
Santander Bank, N.A. is a Member FDIC and a wholly owned subsidiary of Banco Santander, S.A. ©2022 Santander Bank, N.A. All rights reserved. Santander, Santander Bank, and the Flame Logo are trademarks of Banco Santander, S.A. or its subsidiaries in the United States or other countries. All other trademarks are the property of their respective owners.