Santander Bank, N.A. Management
Meet our leaders—the inspired individuals who direct, support, and empower our 9,800 colleagues to carry out our mission of providing you with easy–to–use banking products and services. While their personal stories reflect a variety of backgrounds, skills, and experiences, our leaders all share a collective passion for helping our customers and communities make progress.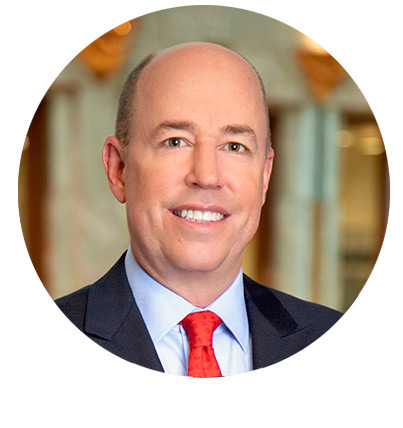 Santander US CEO and Country Head President and Chief Executive Officer, Santander Bank, N.A.
Tim Wennes is the Santander US Chief Executive Officer and Country Head, as well as President and Chief Executive Officer of Santander Bank, N.A. (SBNA). He is responsible for establishing and executing Santander US's long-range plans and growth strategies, and in SBNA he has direct oversight for all consumer, business, corporate and commercial banking functions. He is a member of the SHUSA and SBNA Boards of Directors.
Tim joined Santander as President and CEO in September 2019, and was named Santander US CEO in December 2019. He has 30 years of experience in banking, and most recently served as West Coast President and Head of the Regional Bank at MUFG Union Bank where he had oversight of Commercial Banking, Real Estate Industries, Consumer Banking and Wealth Management. He was also responsible for the bank's Enterprise Marketing and Corporate Social Responsibility programs.
Tim is a graduate of the University of Southern California, where he received a bachelor's degree in Business Administration. He also holds an MBA in International Business from California State University Fullerton.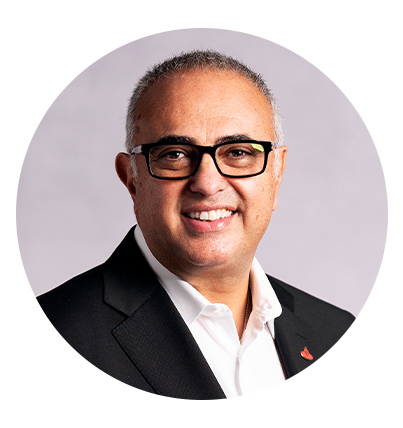 Pierre Habis
Head of Consumer & Business Banking

Pierre Habis joined Santander as Head of Consumer and Business Banking in May 2020 and is responsible for the ongoing transformation of Santander US' consumer bank. He has direct oversight for retail banking and investments, business banking, residential and consumer lending, deposit products, customer experience, marketing, digital, first-line risk management, and analytics/decision science.

Pierre has more than 30 years of banking experience and is a passionate advocate for driving innovation in the banking industry. Most recently, he spent 12 years at MUFG Bank and was the founding president of PurePoint Financial, a national digital bank.

Recognized as an industry thought leader, Pierre serves on the Board of Directors for the Consumer Bankers Association, and is a contributing columnist and member of the Editorial Advisory Board for Retail Banker International magazine. He also serves on the Board of Councilors for the University of Southern California's Dana and David Dornsife College of Letters, Arts and Sciences. He earned a BA in economics from the University of Southern California and an MBA in finance from Chapman University.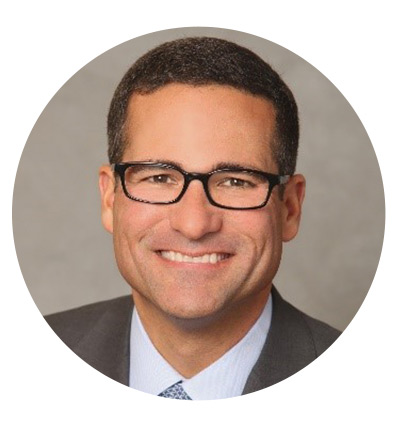 Joseph F. Abruzzo
Head of Commercial Banking
Joe Abruzzo joined Santander as Head of Commercial Banking in June 2020. He oversees all aspects of Commercial Banking – including middle market and mid-corporate banking, asset-based lending, government banking, treasury management, risk management, international solutions, and underwriting & portfolio management – with a focus on serving the needs of the Bank's commercial clients by leveraging Santander's unique domestic and global capabilities and international network.
Prior to joining Santander, Joe served in several key leadership roles at HSBC, including head of the large corporate and mid-market segments in Commercial Banking, and most recently as CEO of HSBC Private Banking Americas and Chairman of the Board for HSBC Private Bank International. He also spent 26 years at JP Morgan Chase in executive positions in both Corporate and Investment Banking and Commercial Banking.
Joe is a graduate of Boston University's Questrom School of Business and earned an MBA from New York University's Stern School of Business.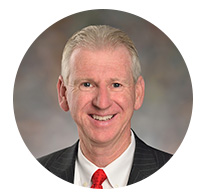 Michael Lee
Managing Director of Commercial Real Estate Banking
Michael A. Lee is responsible for the Bank's commercial real estate strategy that includes a $17 Billion loan portfolio as well as the management of a $3 Billion serviced portfolio.

Mike joined Santander in 2009 and has been employed in the financial services industry for over three decades. He has spent the majority of his career in lending and risk roles. Previously, he held positions with Bank Boston, FleetBoston and Sovereign Bank.

Mike received his accounting and Master of Business Administration degrees from Providence College, and he remains active with the college as a member of the Providence College President's Council. Mike served as a board member of the Metro Boston Housing Partners and the Massachusetts Housing Investment Corporation. He and his wife are past chairs of the Rhode Island Governor's Ball and Children's Hospital Ball. Today, Mike serves as a board member of the Providence Chamber of Commerce, Rhode Island Bankers Association, Massachusetts Bankers Association, and the Massachusetts Business Roundtable.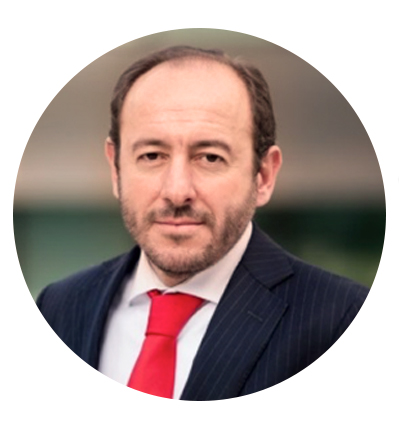 Marco Antonio Achón
Co-Head Santander Corporate & Investment Banking US, General Manager Banco Santander, S.A., New York Branch
Marco Antonio Achón is Co-Head of Santander Corporate & Investment Banking US, and General Manager of Banco Santander, S.A. New York Branch.

He joined Santander US in October 2017 after serving as Global Head of Financial Solutions & Advisory (FSA) in Madrid. Marco has held various roles with Santander Group since 2005, including Global Head of Loan Markets, European Head of Credit Markets, and European Head of Corporate & Investment Banking.

Marco brings with him more than two decades of experience with large U.S. and international financial institutions. Prior to joining Santander, Marco served as Head of Debt Capital Markets and Loan Syndications for the Americas for BBVA Securities, Inc. in New York and Vice President of the Latin America Group at Argentaria.

Marco has a BA in business administration and a BA in law from Universidad Pontificia Comillas in Madrid, Spain. He also received an MBA from Columbia University in New York.

He holds Board memberships at AS/COA, Brazilian-American Chamber of Commerce, YPO NYC Chapter, and Spain-U.S. Chamber of Commerce where he serves as President since Sept. 2020. He is also a member of the Colin Powell School Board of Visitors, and of the Economic Club of New York.