Santander Select®
Experience a More Rewarding Way to Bank.
Turn your progress into prosperity
We're reaching out about a change coming to your checking account. Because you are not currently a Santander Team Member, on July 12, 2023, your Team Member Checking account(s) will automatically transition to Santander Select Checking. We want you to know exactly what that means, and what benefits you can expect.

If you haven't yet, you'll receive a Welcome Package with details on your upgrade to Santander Select. There is nothing you need to do now as we take care of this transition. If you'd prefer to transition to a different checking product, please see below for additional options.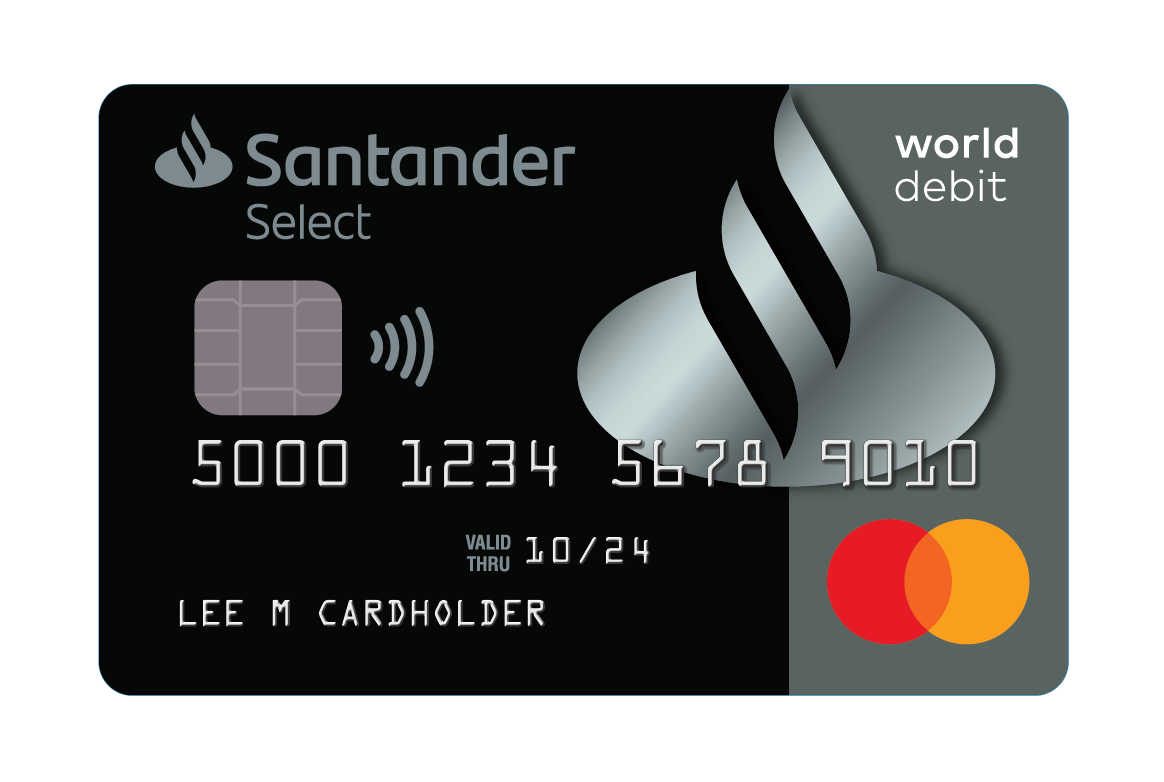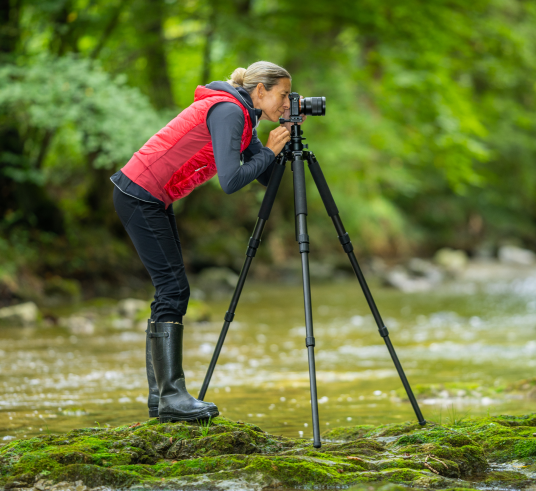 Key features and benefits
Access to personalized advice and guidance in investments with a Financial Advisor from Santander Investment Services.

An array of complimentary bank services, including incoming wire transfers, Santander Select branded checks, stop payments, and more

Discounts on lending solutions

Relationship rates on Santander Select® Money Market Savings

A Santander Select World Debit Mastercard® to use at home and abroad with Mastercard Concierge Services

ATM surcharge fee rebates of up to $30 per service fee period and no foreign transaction fees for purchases and ATM withdrawals†
We understand that you may not wish to transition to Santander Select Checking at this time; however, because you are no longer a Team Member, we will convert your account. If you would like to transition to another checking account, click here to compare our current checking products. Please visit a branch or call
888-875-5089

to make another selection by July 7, 2023. Find a branch
Frequently asked questions
Your account number(s) will remain the same.
Deposits and payments that use your checking account number will not be impacted.
Yes, you will receive a new Santander Select® World Debit Mastercard within a few weeks after your account is upgraded. Continue using your current card until the new one arrives and you activate it. Once your new card is activated, you may destroy your old card. Your new Santander Select® World Debit Mastercard will have a new look and a new card number, new expiration date, and new CVV (3-digit identification number on the back of your card).
In most cases, payments that use your debit card number will not be impacted. However, to avoid any possible disruption, we do recommend that you confirm with any merchants you pay using your debit card number as soon as you can.
Have more questions?
For additional information, please refer to the Frequently Asked Questions contained in your Welcome Package or call us at 888-875-5089.
* Securities and advisory services are offered through Santander Investment Services, a division of Santander Securities LLC. Santander Securities LLC is a registered broker-dealer, member FINRA and SIPC and a Registered Investment Adviser. Insurance is offered through Santander Securities LLC or its affiliates. Santander Investment Services is an affiliate of Santander Bank, N.A.

† Up to $30 per service fee period for ATM Surcharge Fees that are charged by other institutions at non-Santander ATMs. The rebate is posted the Business Day after the fee is charged and is reported as miscellaneous income subject to tax reporting.


INVESTMENT AND INSURANCE PRODUCTS ARE:
NOT FDIC INSURED
NOT BANK GUARANTEED
MAY LOSE VALUE
NOT INSURED BY ANY FEDERAL GOVERNMENT AGENCY
NOT A BANK DEPOSIT

Equal Housing Lender. Santander Bank, N.A. is a Member FDIC and a wholly owned subsidiary of Banco Santander, S.A. © Santander Bank, N.A. All rights reserved. Santander, Santander Bank, the Flame Logo are trademarks of Banco Santander, S.A. or its subsidiaries in the United States or other countries. Mastercard is a registered trademark of Mastercard International, Inc. All other trademarks are the property of their respective owners.