How Investors Should Approach Geopolitical Shifts & Global Inflation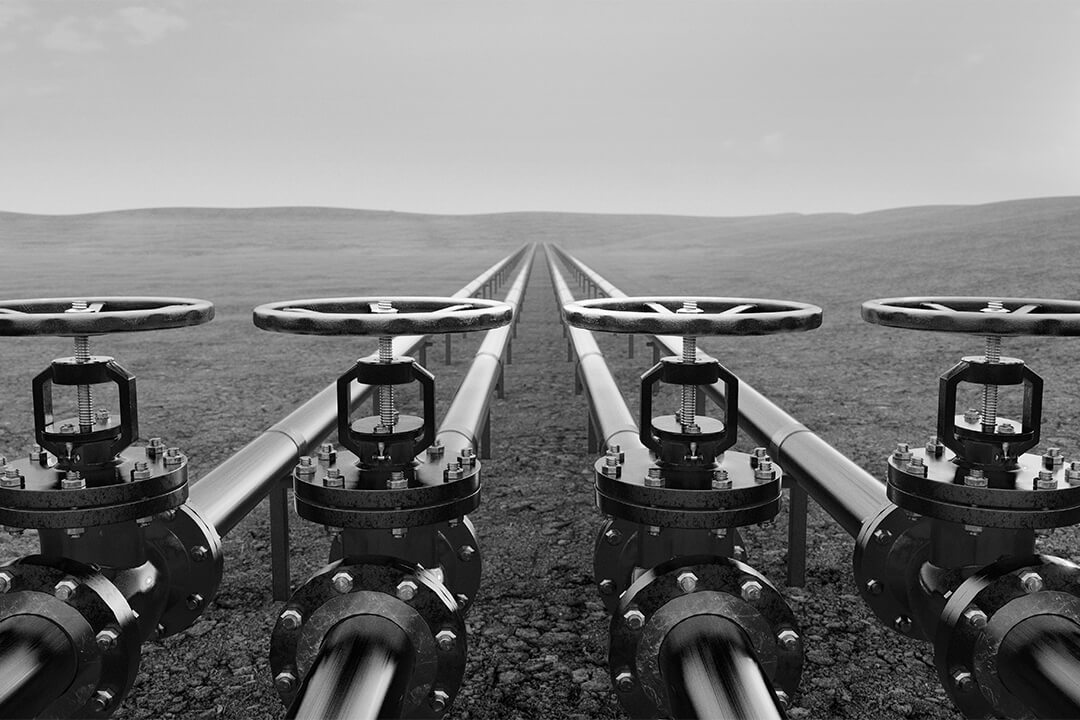 Editor's note: This article highlights insight from the 2022 Q2 Santander Global Market Outlook. The invasion of Ukraine has created imbalance in the geopolitical landscape, but markets often show resiliency against such shocks. Investor focus should be more on inflation concerns and any potential rise in recession probability.
The global economy faces a new inflationary challenge
The invasion of Ukraine has altered the geopolitical equilibrium with significant uncertainty and disruption in global trade, energy, and diplomatic fronts. History shows that markets react with resiliency to geopolitical shocks unless the probability of recession rises significantly.
This type of environment is full of dilemmas for monetary policy. On the one hand, rising long-dated inflation expectations give the central banks a greater incentive to tighten quickly. On the other hand, rapidly tightening financial conditions increase the risk that interest rates may move too aggressively and push the economy into recession. Investors should factor in a rising interest rate environment and evaluate duration risk in their portfolios as central banks switch their focus to fighting inflation.
Positive corporate earnings, above-trend growth, and still accommodative financial conditions continue to support positioning in risk assets. However, recessionary risks have increased, and investors should pay attention to building well-diversified portfolios that are more resilient to a backdrop of rising inflation. In the current state of high volatility, it is important to remain vigilant, focus on the medium and long term, maximize portfolio diversification, and keep portfolios aligned to each investor's risk profile.
Markets recover from geopolitical shocks
The invasion of Ukraine represents a geopolitical change of enormous magnitude and creates numerous sources of uncertainty (war, energy, inflation, trade, etc.). However, history shows us that in the face of events of similar magnitude, financial markets usually experience rapid recoveries. The exceptions to this rule are when there is a change from geopolitical to economic uncertainty.
What it means for investors: Investors should focus on economic fundamentals rather than being distracted with market noise.
Central banks pivot towards tightening
Tight labor markets and rising inflation are forcing developed central banks to pivot towards tightening monetary policy. We expect the Fed and the Bank of England to accelerate this hiking cycle (the European Central Bank lagging behind) to position rates in restrictive territory sooner rather than later in order to suppress persistent inflation.
What it means for investors: Investors should keep an eye on the Fed and consider their position as tightening cycles tend to be favorable for equity investors (and challenging for fixed income investors).
Late cycle investing playbook requires focus on inflation
Investors should not focus on the geopolitical noise and rather concentrate on evaluating whether the deterioration in leading indicators and financial conditions remains at moderate levels. We continue to reinforce the need to boost inflation protection in portfolios. Increasing the exposure to real assets, searching for alternative strategies or flexible investment solutions in fixed income (to diversify from duration risk) are to be considered.
What it means for investors: Investors should boost diversification and focus on companies with pricing power.
To learn more about market shifts and tap into expert advice, please reach out to your dedicated banker at Santander Private Client or a financial consultant at Santander Investment Services.
Securities and advisory services are offered through Santander Investment Services, a division of Santander Securities LLC. Santander Securities LLC is a registered broker-dealer, member FINRA and SIPC and a Registered Investment Adviser. Insurance is offered through Santander Securities LLC or its affiliates. Santander Investment Services is an affiliate of Santander Bank, N.A.
INVESTMENT AND INSURANCE PRODUCTS ARE:
NOT FDIC INSURED
NOT BANK GUARANTEED
MAY LOSE VALUE
NOT INSURED BY ANY FEDERAL GOVERNMENT AGENCY
NOT A BANK DEPOSIT
Santander Bank, N.A. is a Member FDIC and a wholly owned subsidiary of Banco Santander, S.A. © Santander Bank, N.A. All rights reserved. Santander, Santander Bank, the Flame Logo are trademarks of Banco Santander, S.A. or its subsidiaries in the United States or other countries. Mastercard is a registered trademark of Mastercard International, Inc. All other trademarks are the property of their respective owners.