New considerations when investing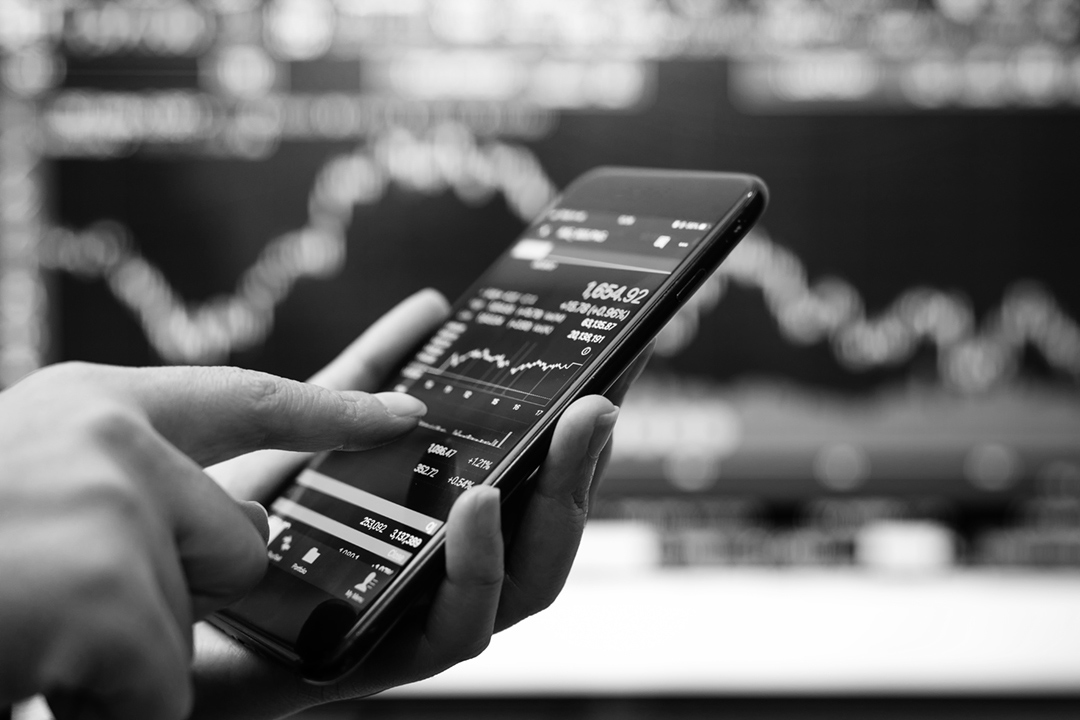 New considerations when investing
When investing, it always requires a broad scope, weighing stocks to bonds to real estate and alternative assets. Traditionally, the types of assets one could invest in, whether for long-term protection or short-term gains, rarely change.
That's not the case today. Due to technological innovations and investor awareness, several considerations are important to take into account when weighing new-age investment opportunities. For someone like you, who has taken the right steps in building your portfolio, you may find the next tool to expand your return on investments in one of these.
We look at three of these new-age investments — sustainable investing, cryptocurrencies, and special purpose acquisition companies (SPACs). While they might not be for everyone, they have characteristics that may stand out to those with wealth in hand who seek to explore new opportunities or potentially find significant returns.
Finding win-wins through ESG
You've earned your right to make savvy investments, but want to make choices that benefit not only your wealth, but also the world around you. Doing well financially while also investing in causes you support is a win-win. That's the potential and mindset behind the sustainable investing movement, which uses environmental, social, and governance (ESG) factors to determine a stock, fund, or bond's global impact. Yet, it also gives you a chance to pinpoint a cause near and dear to your heart, whether it's avoiding fossil fuels, seeking to encourage solar energy, or even wanting a veganfriendly portfolio.
These strategies have become popular due to two reasons. First, it turns out investors like avoiding companies that they disagree with1 . But, more importantly, it's easy to embrace the performance record. Morningstar evaluated 4,900 funds for a decade, ending in 2019, finding that 60% of sustainable investments beat their benchmark peers. Two-thirds of funds also outperformed in one-, three-, and five-year scenarios, offering upside beyond long-term investing. Why? Because they reduce risk during down cycles.
Last year as COVID-19 struck, hitting markets, sustainable funds beat peers. According to an analysis by S&P Global2 , in looking at 26 large ESG funds, 19 of them outperformed the S&P 500's 27.1% rise, ranging from 27.3% to 55%. This occurred because many broad ESG funds cut some of the riskiest names in a portfolio. As a result, ESG can potentially allow for returns that also let you sleep ever-more comfortably at night.
Taking a risk with cryptocurrencies
There's a chance you've reached a point in your investing life where you're ready to take on more risk in order to squeeze out additional returns. If so, then you've almost certainly seen some of the daily ups and downs of cryptocurrency investing. This new asset class began with the advent of bitcoin and has ballooned into thousands of options – some more legitimate than others – for digital payments. But they also provide investors with a tool that could potentially appreciate by a significant amount in a short period of time.
Take bitcoin, for instance. In the past year, it has risen 296%. Of course, with that appreciation comes significant risk. In December 2017, bitcoin rose to nearly $20,000 a coin only to plummet to under $4,000; it wouldn't regain those losses for two years. Meanwhile, Congress could pass laws that would increase oversight of the coins, including tactics that would boost efforts to collect taxes on the investments.3 And no one knows the impact that government-supported digital coins would have on the space, but many countries are considering or researching such a tool, including the U.S.
Yet, as someone driven to maximize returns, it's easy to understand why you might want to test the crypto waters.
Investing in an idea via SPACs
Rarely do you see a corporate identification tool create such hype in the market, but that occurred with the growing awareness and use of the SPAC. A SPAC is essentially a shell company that goes public, seeking investor funds. Based on the owner of the SPAC and the investing history, investors will buy into the initial public offering (IPO), but the SPAC has no other assets at the time of the listing. Instead, the owners will then have about two years (in most situations) to purchase a company, turning that business into a public firm without going through the standard, tedious process of an IPO.
This strategy, which has existed for decades, suddenly grew in popularity starting in 2019. In the first six months of 2021, $95 billion was raised4 via SPAC IPOs, which surpasses all of 2020 levels and the amount raised from 2003 to 2019. It has become so popular that stars such as Shaquille O'Neal, football star Peyton Manning, and rapper Jay-Z have signed on to SPACs. So, too, have business leaders like Peter Thiel and Richard Branson.
For an investor who has built their wealth by working with or hiring the right people, then the SPAC allows you to use that skill for talent-spotting in your portfolio. When you invest in a SPAC, you're not placing money in the assets, but in what you believe the owners of the SPAC will do or can do with the funds. If they don't do what you expect, then you're on the hook for that decision. So to pick a successful investment, it requires talent-spotting and an understanding of the SPAC's business strategy. Exchange traded funds (ETF) have also launched, allowing for a broad way to invest in these companies. Of course, the SEC plays a role in their longevity. It has updated rules on SPACs since their popularity boomed, which led to a reduction in SPAC usage. This, however, has not relegated SPAC use to pre-2019 levels, allowing this new-age investment to continue to provide options for the right type of investor.
As a Santander Private Client, you'll have access to Santander Investment Services, including a customized financial plan and a Santander financial consultant who can help you decide what investments are right for you.
1 Cheryl Winokur Munk. "The New Math of Socially Responsible Investing: Investors are putting a lot more money into ESG funds, but they also expect a lot more in return." The Wall Street Journal. June 27, 2021. https://www.wsj.com/articles/socially-responsible-investing-11624288038
2 Esther Whieldon and Robert Clark. "ESG funds beat out S&P 500 in 1st year of COVID-19; how 1 fund shot to the top." S&P Global Market Intelligence. April 6th, 2021. https://www.spglobal.com/marketintelligence/en/news-insights/latest-news-headlines/esg-funds-beat-out-s-p-500-in-1st-year-of-covid-19-how-1-fund-shot-to-the-top-63224550
3 Marcy Gordon. "EXPLAINER: How cryptocurrency fits into infrastructure bill." AP News. August 10th, 2021 https://apnews.com/article/technology-joe-biden-business-bills-cryptocurrency92628a41124230448f65fdeb89ffad7d
4 "What Is A SPAC?." CB Insights. July 14th, 2021. https://www.cbinsights.com/research/report/what-is-a-spac/
This article is intended for informational purposes only. Readers should consult their own financial advisers, attorneys or other tax advisors regarding any financial or tax strategies mentioned in this article.

Equal Housing Lender. Santander Bank, N.A. is a Member FDIC and a wholly owned subsidiary of Banco Santander, S.A. ©2021 Santander Bank, N.A. All rights reserved. Santander, Santander Bank, and the Flame Logo are trademarks of Banco Santander, S.A. or its subsidiaries in the United States or other countries. All other trademarks are the property of their respective owners.
Securities and advisory services are offered through Santander Investment Services, a division of Santander Securities LLC. Santander Securities LLC is a registered broker-dealer, Member FINRA and SIPC and a Registered Investment Adviser. Insurance is offered through Santander Securities LLC or its affiliates. Santander Investment Services is an affiliate of Santander Bank, N.A.
INVESTMENT AND INSURANCE PRODUCTS ARE:

NOT FDIC INSURED
NOT BANK GUARANTEED
MAY LOSE VALUE
NOT INSURED BY ANY FEDERAL GOVERNMENT AGENCY
NOT A BANK DEPOSIT