A Personal Loan is money you borrow from a bank for a specified period of time with no collateral required. You receive the funds in one lump sum, you have a fixed rate and a fixed term and you benefit from fixed monthly payments.
So, if you've got higher interest debt you'd like to consolidate, appliances you would like to upgrade or car repairs on the horizon, you can use a personal loan for almost any financial need or life event.
Consider a personal loan as a way to gain financial flexibility when you have a specific borrowing amount in mind.
Let's say you've got a family reunion to plan and you know how much you'll need to make it memorable. A Personal Loan is a great option because you receive a specific amount in one lump sum. A Personal Loan can also be used to consolidate higher interest debt into one lower monthly payment. Need to upgrade your appliances or make auto repairs? There are so many ways to use a Personal Loan.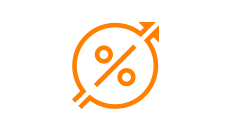 We offer competitive interest rates as low as 6.99% APR1 when you set up automatic payment from any Santander Bank checking account.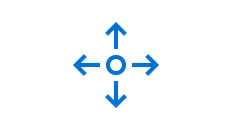 Do you have multiple high interest credit cards and/or loans, appliances to upgrade or car repairs to take care of? Gain financial flexibility and borrow from $5,000 to $50,000 with no collateral required and take up to 60 months to repay.1
With a Personal Loan from Santander Bank, you borrow money for a specified period of time. You receive a one-time, lump sum that you pay back through fixed monthly payments with a fixed rate and fixed term.
Credit cards often have higher variable rates that may increase over time and have no set repayment term.
Qualification for either product is based on your creditworthiness, income, and other additional factors.
This monthly payment chart is based on a Santander Personal Loan with a 60-month term and our best rate of 6.99% APR.1
| | | | |
| --- | --- | --- | --- |
| Amount | $5,000 | $10,000 | $20,000 |
| Monthly Payment | $98.98 | $197.96 | $395.93 |
Rate assumes automatic payment from a Santander checking account.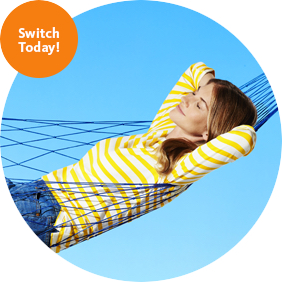 Pay no Monthly Fee with one deposit, withdrawal, transfer, payment, or purchase of any amount in a calendar month.
No minimum balance to avoid the Monthly Fee.
Easy account access at thousands of Santander ATMs, including in many CVS/pharmacy® locations
Convenient mobile app for checking balances and performing transactions on the go.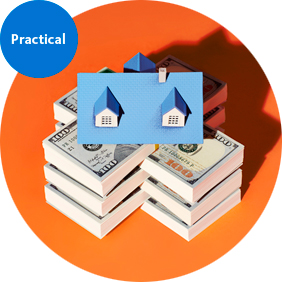 You've worked hard to own your home. Now, let it work hard for you. A Home Equity Line of Credit (HELOC) can serve as a ready source of funds for many types of expenses.
Use your line of credit for almost any need, such as home improvements, debt consolidation or tuition payments.
Access your funds conveniently with a check or an online transfer up to your available credit limit.
Only pay interest on the amount of your credit line you use.
1Rates: To get a Personal Loan ("Loan") with the Annual Percentage Rate (APR) shown, you must reside in MA, MD, RI, CT, NH, NJ, PA, NY,DE, ME, VT, or DC, meet our highest credit standards, and use automatic payment (ePay) from any Santander Bank N.A. checking account. Fixed loan APRs (with ePay) range from 6.99% to 16.99%, depending on your creditworthiness. The minimum Loan amount is $5,000 and the maximum is $50,000. The APR on the Loan will increase by 0.25 percentage points and the payment will increase, if ePay is not elected or is discontinued. APRs and other terms are accurate as of 10/01/2019 and may change thereafter. A Santander checking account is not required to qualify for a Loan, but use of ePay from a Santander checking account will result in an interest rate discount. Personal Loans cannot be used to finance post-secondary educational expenses. Loan accounts are subject to approval.

Personal Loan Monthly Payment Example.
Monthly payments on a Santander Personal Loan with a 60-month term and our best rate of 6.99% APR.1
| | | | |
| --- | --- | --- | --- |
| Amount | $5,000 | $10,000 | $20,000 |
| Monthly Payment | $98.98 | $197.96 | $395.93 |