Santander
Certificates of Deposit
If you plan on holding your money in savings for a while, then a Certificate of Deposit can help you earn more with a guaranteed rate for a fixed term.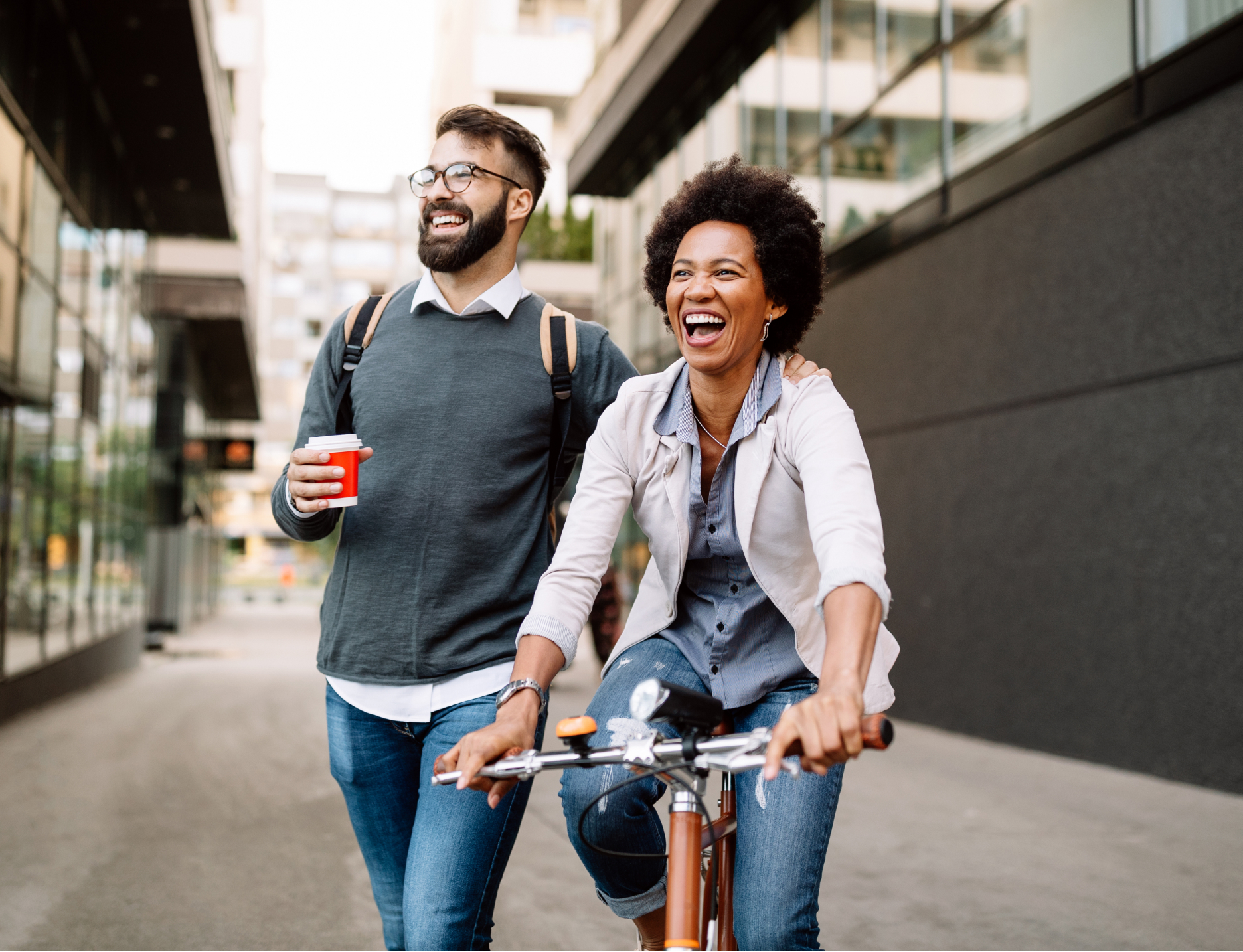 What are Certificates of Deposit?
A Certificate of Deposit (CD) is an FDIC-insured promissory note that has a fixed interest rate and fixed date of withdrawal, commonly known as the maturity date.†

And because you agree to invest your money for the entire term, Certificates of Deposit generally offer higher interest rates than savings or money market savings accounts.
How do you choose a Certificate of Deposit?
Pick the CD term you want and the interest rate will be guaranteed for the entire period. You can begin with as little as $500, with the flexibility of having your interest credited to your CD account, or transferred to your checking, savings, or money market savings account. Alternatively, you can also have your interest mailed to you by check.

Penalties will apply if you withdraw the money before the end of the CD term.
Advantages of a Certificate of Deposit
A wide variety of time frames

Guaranteed rate of return

Competitive rates

Low-risk investment
Convenience in the palm of your hand
The trust you need to bank confidently
Deposit with Mobile Check Deposit
Just take a picture of your signed check while you're on the go.
Secure biometric authentication
Only you can unlock your information with Touch ID® and Face ID® for Apple and fingerprint for Android.††
Manage your account
Pay bills, send money with
Zelle®
**
, make transfers and more, all from the Mobile Banking App.
Digital Banking Guarantee‡‡
Shop online, in-store, or make bill payments with Santander PROTECHTION by your side.
Control over your cards
Create or update your PIN, update contact information, and report a lost or stolen card.
Fraud protection
For digital security, our firewalls protect all your information stored in our database.
Bank anywhere, anytime
Manage your account whenever and wherever you want with our Mobile Banking App.
Download our
Mobile Banking App
Unlock on-the-go features with our highly-rated Mobile Banking App.
Enroll in Santander
Online Banking
Manage your money securely by enrolling in Online Banking.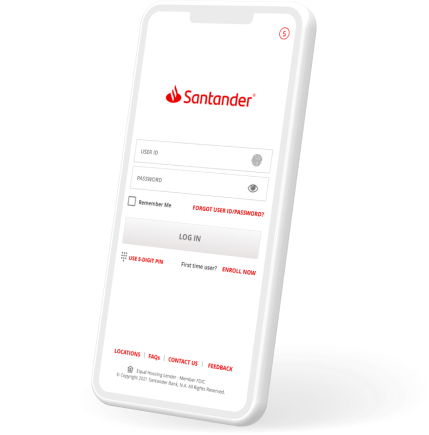 Book an appointment at a branch near you
Talk to one of our experienced Bankers about opening a new account or get help with your existing accounts.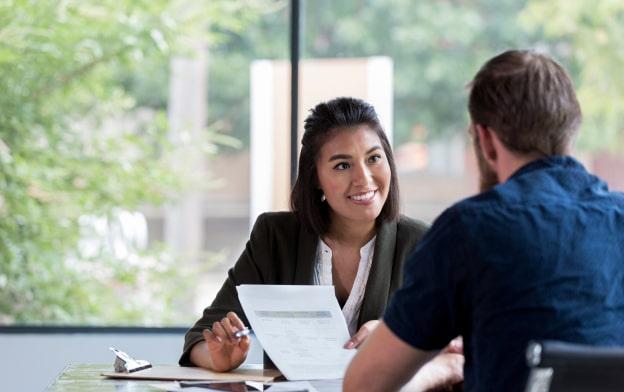 All savings accounts can be opened in a Santander Bank branch and the Santander® Savings account can be opened online. Santander® Money Market Savings, Santander Select® Money Market Savings, and Santander® Private Client Money Market Savings accounts can only be opened online in conjunction with an online checking account opening. Certificates of Deposit and Individual Retirement Accounts can only be opened in branch. To open an account, you will need:
Your Social Security number

A government-issued ID

Funds for an opening deposit

A valid email address
As long as you have everything you need, applying for a savings account online should only take 15 minutes.
You will begin to earn interest as soon as the funds in the account are available in the bank.
Yes, you can open a savings account jointly in branch with anyone 18 years and older, or a child under the age of 18 if you are their parent or legal guardian. Learn more about joint savings accounts.
Interest accrues daily and is credited to your account monthly.

Find Us
Branches across the Northeast and in Miami, Florida, plus
2,000+ ATMs
.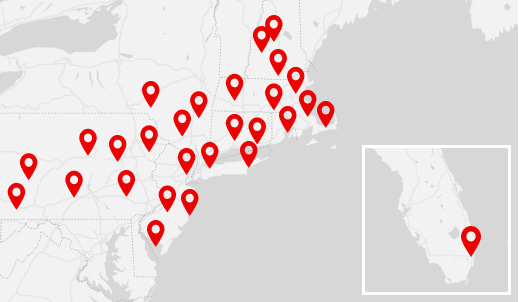 *Minimum deposit of $500 and any personal Santander® checking account to open this CD and receive this Annual Percentage Yield (APY). A penalty will be imposed for early withdrawal from a CD. APY is accurate and effective as of today and may change thereafter for new accounts. Rate is available when account is opened within the residential ZIP code entered. Rates in other locations may vary. Fees may reduce earnings on the account. Offer is subject to change at any time. Contact a banker for further information about applicable fees and terms.

† There is a maximum of $250,000 of deposit insurance from the FDIC for each category of account ownership. Please visit fdic.gov for details.

**U.S. checking or savings account required to use Zelle®. Transactions between enrolled consumers typically occur in minutes and generally do not incur transaction fees. In order to send payment requests or split payment requests to a U.S. mobile number, the mobile number must already be enrolled with Zelle®. Zelle and the Zelle related marks are wholly owned by Early Warning Services, LLC and are used herein under license.

††If you share your device with other individuals, please note any fingerprints or face image stored on your device may be used to log in to the Santander Mobile Banking App and access your account.

‡‡Digital Banking Guarantee: When you use Online Banking, we guarantee that your money is protected against online fraud or losses and that your bills will be paid on time. You are protected against unauthorized online transactions as long as you check your statement and promptly notify us of any unauthorized activity. Refer to your Digital Banking Agreement for details on guarantees and your responsibilities for promptly reporting unauthorized transactions, as well as a list of supported mobile devices.

Apple, the Apple logo, Apple Pay and Touch are trademarks of Apple Inc., registered in the U.S. and other countries. App Store is a service mark of Apple Inc., registered in the U.S. and other countries.