Whether you've just been hired for your first job or you're a student who needs to budget education funds, it's important to understand the basics of how to open a checking account and manage your finances. A good foundation will set you in the right direction toward achieving your short- and long-term financial goals, as well as establish a relationship with your bank. At Santander Bank, we offer five unique checking accounts to meet your financial needs.
A checking account can be opened in branch or online, either individually or
jointly
. First, make sure you have the following information ready for each account holder:
To open an account online you'll need:
a social security number
a US residential address (not a PO box)
Funding account (routing & account number).
To open an account in-person, you'll need:
Two forms of Identification:

Primary ID - which is a valid, government issued photo ID (Driver's License, Passport, State or Military ID), AND
Secondary ID - some examples include bank issued ATM or debit cards, major credit cards, utility bills and birth certificates.

Social Security Number (Non-Residents can still apply without a SSN or can use their Individual Tax Reporting Number if they have one).
Valid address.
Phone number.
In both cases, you'll also need to make a minimum deposit into your new checking account at the time you open it.
How to Manage a Checking Account
Once you've opened a checking account, it's important to make sure you're keeping track of how much money is coming in and how much is going out. One of the benefits of properly managing your checking account balance is that it can help you build good credit. Here's an example of how managing your finances responsibly works to your advantage:
You have the funds in your account at the time each of your monthly bills clear.
Paying monthly bills consistently on time shows you're responsible with your money, and helps build a good credit history.
The more responsible you are with your money now, the more choices you will have in the future when applying for a loan – whether it's for a new car or your first home.
A convenient and easy way to keep track of your account activity is by enrolling in online banking. Online banking allows you to monitor your account balances, set up BillPay, and make automatic payments toward your monthly bills any time, no matter where you are. And, when you have a
savings account
or money market account, balance transfers to your checking account let you put money into your account quickly and securely
1
.
How to Withdraw Money from a Checking Account
There are several ways to withdraw money from your checking account. The most common way is to use a
debit card
at one of our ATMs. You'll find 2000+ branch ATMs across the Northeast and Miami, Florida, including over 1,000 in many CVS Pharmacy
®
locations. Withdraw money from your checking account for weekend fun, check your balances, and choose email or paper receipts. You can even pre-set your ATM preferences so that you're in and out in a flash.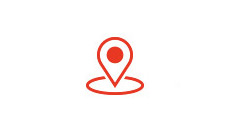 If you enjoy a more personal touch to your banking experience, you can also withdraw money more traditionally by visiting a Santander Bank branch.
You can bank at your convenience on supported devices with online banking. Pay your bills by withdrawing money directly from your checking account, or transfer funds by withdrawing money from your checking account and depositing it into savings.
More Checking Resources from Santander Bank
1We limit withdrawals and transfers out of your savings and money market savings accounts. You can withdraw or transfer funds from a savings or money market savings account a total of six (6) times per Service Fee Period (such as by automatic or pre-authorized transfers using telephone, online banking, mobile banking, overdraft protection, payments to third parties, wire transfers, checks, and drafts). If you repeatedly exceed these limits, we may close or convert your account to a checking account, which may be a non-interest-bearing checking account.