Santander
Personal Loans
From consolidating debt to funding home improvements, we can help you make the most out of your loan with flexible terms and rates that work for you.
Won't affect your credit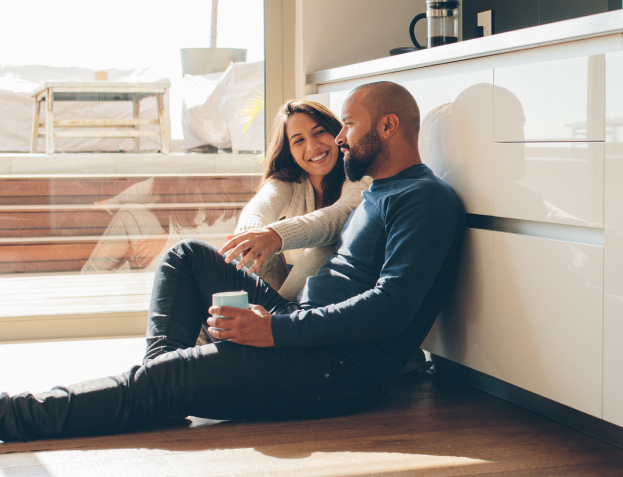 Rates as low as 6.99%*

There are no fees* to apply or close. Plus you can easily apply in less than 5 minutes.

Pre-qualification with no impact to your credit

Check your rate and available loan amount in minutes with no impact to your credit score

Personal Loan features & benefits
Same-day funding✝ is available.
Loans from $5,000–$50,000 with flexible terms from 3–7 years for monthly payments that fit your budget
No origination fees

No closing fee

No prepayment penalties
Save 0.25% on your rate when you set up automatic payments from any deposit account
We'll take care of your needs

Consolidate credit card debt and other types of debt in days
Remodel your home, make home repairs, or pay for moving costs

Cover emergencies or unexpected medical costs
| | | | | |
| --- | --- | --- | --- | --- |
| | | Lending Club | Best Egg | Citibank |
| Origination fees | | 3.00%-6.00% | 0.99% - 8.99% | $0 |
| Flexible terms | | 24 - 60 Months | 36 - 60 Months | 12 - 60 Months |
| Loan amounts | | $1K - $40K | $2K - $50K | $2K - $30K |
| Funds deposited same-day | Yes | No | No | Yes |
| Rates (APR) | | 9.57% - 36.00% | 8.99% - 35.99% | 9.49% - 20.49% |
This comparison is based on competitor information that was publicly available as of 06/01/2023. Competitor information is subject to change without notice.
The fast and simple way to get a Personal Loan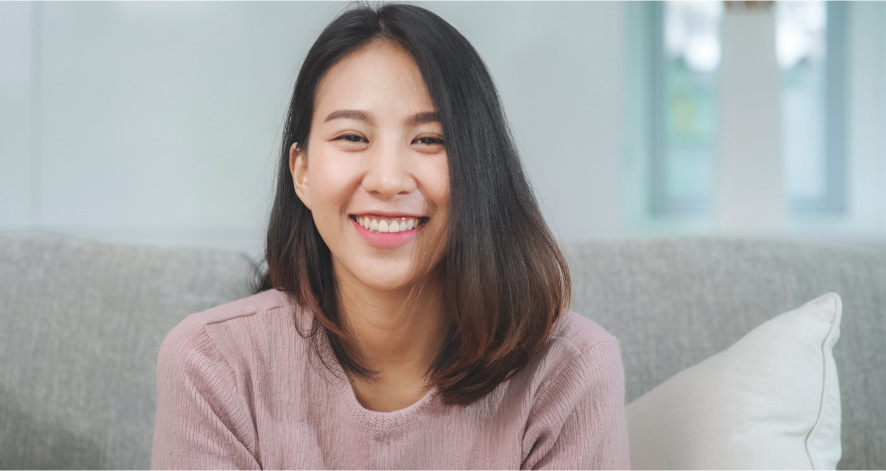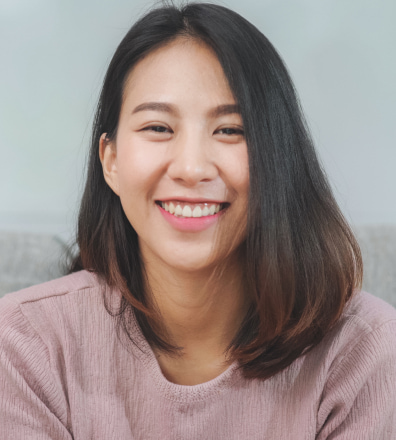 Sophia wants to consolidate her debt at a lower interest rate to save money. Learn how she uses EZApply to get a Santander Personal Loan quickly and easily.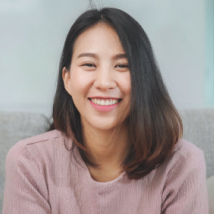 Finances have become complicated. Sophia is juggling multiple credit card payments and is looking for a way to consolidate her debt into one low-rate payment.
By entering a few details into
EZApply
, she can:
Check her rate with
no impact to her credit score
.
Apply and
get approved on the spot.
Pay off debt directly
upon approval.
Receive remaining funds
in her account
within one day
.
Check your rate with

EZApply
There is no impact to your credit score prior to application, and no commitment necessary.
01
Check your rate
02
Easily apply online
03
E-sign and get your funds
Won't affect your credit
Talk to a Specialist at 833-SAN-LOAN
8 a.m - 5 p.m Eastern Time, Mon-Fri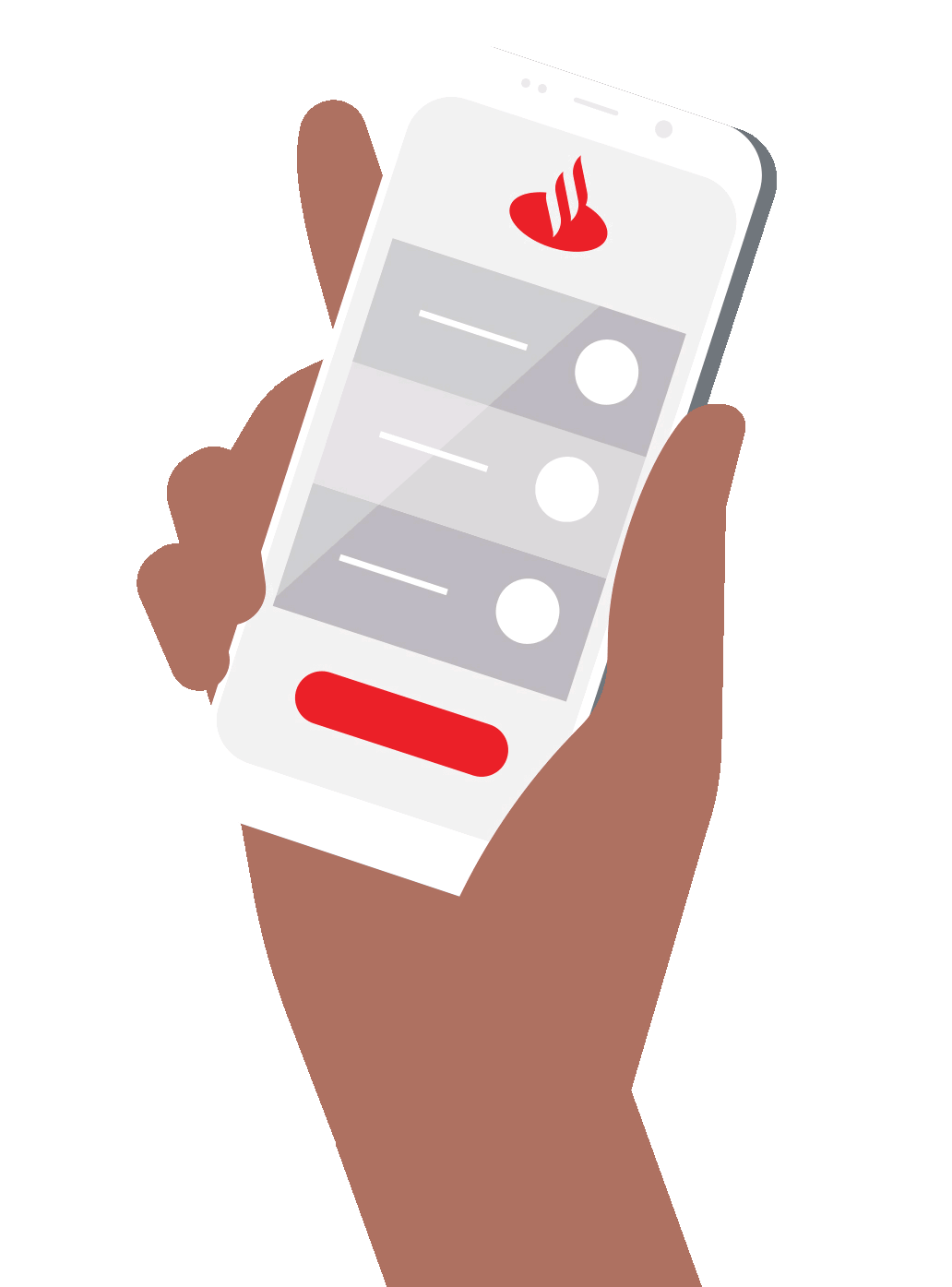 Personal Loans are unsecured and do not require collateral like your home or other assets. How much you're able to borrow will largely depend on your credit history and not your home's equity or any other assets. When you are approved for a personal loan, you receive the funds in one lump sum and your interest rates are fixed for the life of the loan, resulting in a predictable monthly payment.
Paying interest is the cost of taking out a loan. Personal Loans have a simple, fixed interest rate on the principal of the loan.
Learn how much your monthly payments will be by checking your rate with EZapply or speaking with a Specialist at 833-SAN-LOAN. There is no impact to your credit score.
Santander personal loans have what's known as a non-revolving credit limit, which means funds are borrowed as a lump sum (usually for a specific purpose) and must be paid back in monthly installments, according to a fixed schedule. A line of credit, on the other hand, follows a different model. It has a revolving credit limit, which means you borrow what you need up to a specified maximum amount (similar to a credit card), and repay only what you borrow plus interest.
One of the benefits is that there is no asset (car, house, etc.) acting as collateral against the borrowed funds, which simplifies the application process. Whether you need to consolidate debt, make necessary home or car repairs, purchase appliances, or pay for major expenses, a personal loan is there to help make your plans a reality with funds in one lump sum.
A Personal Loan is a great option to consolidate multiple debts into a single monthly payment. First, identify all the debts that you are interested in consolidating. Then apply for the total sum, or more, if you would like to have some left over for another purpose, letting us know all the debts you would like to consolidate into your loan. Once you are approved, the Personal Loan funds can be used to pay off your higher interest debts and consolidate into one loan with a single monthly payment, often at a lower rate than your multiple debts.

Find Us
Branches across the Northeast and in Miami, Florida, plus
2,000+ ATMs
.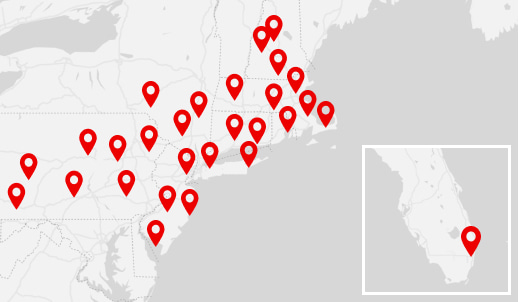 *Rates and Terms: Personal Loans are subject to individual approval and meeting our credit standards. Your primary residence must be located in AZ, CA, CT, CO, DC, DE, FL, GA, IL, IN, MA, MD, ME, MI, MN, MO, NC, NJ, NH, NY, OH, OR, PA, RI, TN, TX, VA, VT, or WA. The fixed loan Annual Percentage Rate (APR) will depend on your creditworthiness and use of automatic payments (ePay) from any deposit account. The APR on a Personal Loan will increase by 0.25 percentage points and the payment will increase, if ePay is not elected or is discontinued. Fixed loan APRs (with ePay) range from 6.99% to 24.99%. Loan amounts range from $5,000 to $50,000. Loan repayment terms range from 36 months to 84 months. APRs and other terms are accurate as of and are subject to change without notice. Personal Loans cannot be used to finance post-secondary educational expenses.
†Based on the time your application is received, same-day funding is available in many cases, depending on your creditworthiness and the funding instructions you provide.
Santander Bank, N.A. is a Member FDIC and a wholly owned subsidiary of Banco Santander, S.A. © Santander Bank, N.A. All rights reserved. Santander, Santander Bank and the Flame logo are trademarks of Banco Santander, S.A. or its subsidiaries in the United States or other countries. All other trademarks are the property of their owners.