Wouldn't you rather spend your time running or managing your business than standing in line at the bank? We thought so. Santander's Business Online Banking puts control and convenience at your command, with first-rate security. Check balances, transfer funds between accounts and make payments — anytime, anywhere.
Already Enrolled? Sign In
Online Business Banking: A Better Way to Manage Your Money
If you're like most business owners, you work outside a traditional 9-to-5 schedule. Manage your business finances when it makes the most sense for you with Business Online Banking--or if you're an Analyzed Checking client with complex reporting and cash management needs, take advantage of the Santander online treasury banking portal. You'll work simply, smartly, and securely with online tools that work for you today, and can evolve to support you tomorrow, and well into the future.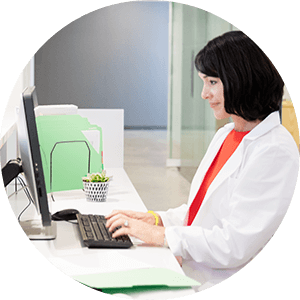 Expedite transfers: Set up and send ACH payments and wire transfers with ease.

Link Personal and Business Banking Online: See your financial picture in one place, 24/7.

Set different access levels for employees.
Fees Associated with Online Business Banking
As a Santander Business Banking Client, you'll have free access to Business Online Banking. Analyzed Checking clients use Santander's online treasury banking portal, with a Monthly Fee. Certain transactions include additional fees:
• Same Business Day Transfers (Wires): $20.00 with daily cut-off time of 5:30 p.m.
• Up to 2 Business Days Transfers (ACH): $7.00 with a daily cut-off time of 8:00 p.m.
Whether you're visiting clients or sourcing suppliers, you can bring your business bank account with you by downloading our Business Banking App for phones and tablets running Apple iOS or Android. You'll have access to account balances, deposits, standard and expedited payments, and much more — no matter where your business takes you.
Learn more.
Discover additional services that may benefit your business.