The Small Business Administration ("SBA") announced that Paycheck Protection Program ("PPP") funding is exhausted, and their application portal is shut down to most lenders, including Santander. As a result, Santander is not accepting new PPP applications, nor processing submitted applications, unless otherwise notified. If your application is in progress, you will receive an e-mail with an update, however, if you were in the process of submitting an application or sending in additional information, you will not be able to complete your submission.
We at Santander understand this is a difficult and frustrating time for small businesses. We apologize for the inconvenience. If you have already received PPP funding, please continue to monitor your email for our invitation to apply for forgiveness.
Please note that our colleagues at the Customer Service Center do not have information on the status of PPP loans.
Your U.S. Small Business Administration (SBA) loan may be eligible for debt relief assistance under Section 1112 Debt Relief Program of the Economic Aid to Hard-Hit Small Businesses, Nonprofits, and Venues Act (Economic Aid Act). Please click below for more information.
SBA loans may be eligible for debt relief assistance under Section 1112 Debt Relief Program of the Economic Aid to Hard-Hit Small Businesses, Nonprofits, and Venues Act (Economic Aid Act).
For borrowers with eligible SBA business loans1, monthly loan payments will be paid by the SBA to the lender. Eligible SBA loans include SBA 7(a), 504 and Microloan Programs. SBA 7(a) loans include Standard 7(a), SBA Express, 7(a) Small Loan, Export Express, Export Working Capital, International Trade Loans, Veterans Advantage, and CAPLines. This assistance is not available to loans made under the Paycheck Protection Program.
Debt relief assistance for 7(a) loans for Santander customers will be administered by the bank, while 504 and Microloans2 are administered by the Certified Development Company 504 lender or Microlender that originated the loan.
For Santander SBA 7(a) Loan Customers:
Santander will review our customer's SBA 7(a) loans to determine eligibility for debt relief assistance. If it is determined a customer's 7(a) loan is eligible, Santander will request to the SBA to make monthly loan payments (including the principal, interest and certain associated fees) directly to Santander on the customer's behalf for a certain number of months3. Please note that the number of months for which an SBA borrower may receive this assistance is subject to adjustment based on the availability of funds provided by Congress.
Santander customers with 7(a) loans eligible for monthly payments do not need to take any action to have the SBA make payments on their behalf. For eligible Santander SBA 7(a) customers scheduled for autopayment, the bank will remove their autopay service beginning on February 1st. SBA is scheduled to make payments on their behalf on or about the 15th of each month and the payment will be applied to their loan shortly thereafter. SBA borrowers with loan payments more than $9,000 per month will be responsible for paying any amount over $9,000 and the bank will contact these 7(a) borrowers with additional information on how to remit these payments.
Eligibility Criteria and the Amount of Monthly Payments:
SBA Loans Approved, but not yet Disbursed, on or Before September 27, 2020: The SBA will make monthly payments for loans approved on or before September 27, 2020 but were not yet disbursed as of September 27, 2020. These loans were not previously eligible for payment under Section 1112 of the CARES Act, but the SBA will now make these payments for a 6-month period. Monthly payments will begin in February or after full disbursement of the loan if that has not yet occurred (or beginning with the next payment due after any deferment period granted your loan).
Loans Approved Before March 27, 2020: The SBA will make monthly payments for an additional 3-month period beginning with the next payment due on or after February 1, 2021 (or beginning with the next payment due after any deferment period granted your loan). NOTE: If a business is assigned a North American Industry Classification System code (NAICS) beginning with 61, 71, 72, 213, 315, 448, 451, 481, 485, 487, 511, 512, 515, 532, or 812 (see www.naics.com for listing of codes), the SBA will make regular monthly loan payments for an additional 5-month period (for a total of 8 months) starting immediately after the 3-month period. No single monthly payment that the SBA makes for these loans will exceed $9,000.
Loans Approved Between March 27, 2020 and September 27, 2020: SBA borrowers may receive additional monthly payments if the SBA determines that there are sufficient funds available under the Economic Aid Act. Santander customers that may eligible for this potential debt relief will be notified by the bank if the SBA determines additional funds are available.
SBA Loans Approved Beginning on February 1, 2021 and Ending On September 30, 2021: The SBA will make borrower monthly payments for a 6-month period beginning with the first payment due on the new loan after full disbursement. No single monthly payment that the SBA makes for these loans will exceed $9,000. Businesses are not eligible for this assistance on this new loan if the business has received (or will receive) debt relief on any other 7(a) loan, 504 loan, or Microloan that was approved on or after March 27, 2020 and ending on September 27, 2020.
SBA Loans On Deferral:
If the SBA borrower's loan is currently on deferral, SBA payments will not begin until the deferral period ends. However, a borrower may take their loan off deferral to begin receiving the SBA payments. If you wish to take your loan off deferral, speak with your Santander banker or call Customer Service at 877-768-1145, Monday to Saturday 8:00 am to 8:00 pm ET, and Sunday 9:00 am to 5:30 pm ET for assistance.
Please visit the SBA website to learn more about this debit relief assistance program. You can also speak with your Santander banker or call Customer Service for assistance.
1Loans must be fully disbursed and in a regular servicing status and not defaulted and moved into a liquidation status. Loans approved between September 28, 2020 and January 31, 2021, and those in liquidation status are not eligible for SBA payments.
2Certified Development Companies will facilitate payments for SBA 504 loans. Santander Bank does not participate in SBA Microloans, since these are administered directly by an SBA Micro-Lender. Santander is referencing 504 and Microloan loans for informational purposes only.
3The Economic Aid Act limits payments on certain SBA eligible loans to a maximum amount of $9,000 per month.
Applying for PPP Loan Forgiveness.
We will begin accepting PPP Loan Forgiveness Applications on Tuesday, March 23rd for Paycheck Protection Program (PPP) loans that were funded in 2021.
Forgiveness is not automatic; you must apply. You can accumulate the forgivable expenses during the "Covered Period" – which lasts between 8 to 24 weeks (your choice) after the loan is funded. We encourage you to apply for forgiveness as soon as you have exited your chosen Covered Period and collected the required documentation. You will owe monthly payments on your PPP loan unless you apply for forgiveness within approximately 16 months after the PPP loan was funded.
When you can expect to submit your application for forgiveness
We will send you an initial "Invitation to Apply" email for PPP forgiveness once you have passed eight weeks from loan funding. These will begin on Tuesday, March 23rd. We will send you reminders to apply for forgiveness on the 2nd and 4th Monday of each month thereafter.
Within the Invitation to Apply email will be a "Click to Apply" link; click that link and we will send you a personalized DocuSign forgiveness application.
The Invitation to Apply will be sent from pppforgiveness@santander.us Please be sure that these emails are not sent to your email Junk/SPAM folder.
Please note, we will only accept Santander Bank PPP loan forgiveness applications through the DocuSign process and will not accept the SBA's paper version of the loan forgiveness application.
Please Note: Santander has not opted into the SBA's direct borrower forgiveness process. You are still required to apply for forgiveness using our DocuSign forgiveness application.
The forgiveness process for PPP loans up to $150,000 is simple and easy to complete
You can use the new, simplified SBA Form 3508S. We expect that it will take less than 15 minutes to complete the form.
On SBA Form 3508S, you will be required to provide the amount spent on payroll costs, the requested forgiveness amount, and to certify that you have complied with all requirements of the Paycheck Protection Program.
While documentation supporting your use of PPP funds is not required to be submitted with your forgiveness application, you must retain all records necessary to prove compliance (4 years for employment records; 3 years for all other records).
Begin to prepare for your PPP loan forgiveness process
Download and review our Santander Bank PPP Forgiveness Application Guide to prepare for the loan forgiveness process
Other items to be aware of
You must apply for forgiveness on a First Draw loan, before we will send an "Invitation to Apply" for forgiveness on a Second Draw loan for the same borrower.
If you are applying for forgiveness on a Second Draw PPP loan and did not provide documentation supporting a 25% or greater revenue reduction, you must supply this documentation when you apply for forgiveness.
PPP resources available to you
We also encourage you to visit the SBA website, where you will find the latest information about PPP.
Self-service money management solutions.
Flexible banking options to keep your business running.
Santander has the solutions to help you manage your finances right from your place of business, whether you're
working in the offce or from home. Managing your business any time from anywhere is easier with our digital and
automated options:
Business Mobile Banking App
Business Online Banking Platform
Automated Telephone Banking
ATM Network
You can also minimize the need to visit a branch or exchange cash when you take advantage of our remote cash
management services.
If you haven't signed up for our Business Mobile and Business Online Banking options, you'll find more details here:

Business Mobile Banking App

Business Online Banking
Manage payments and receivables remotely with: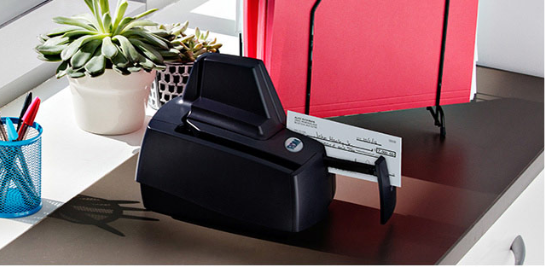 Santander Check Deposit Link
To eliminate time consuming trips to the bank, simply and securely scan checks for electronic deposit from anywhere at any time.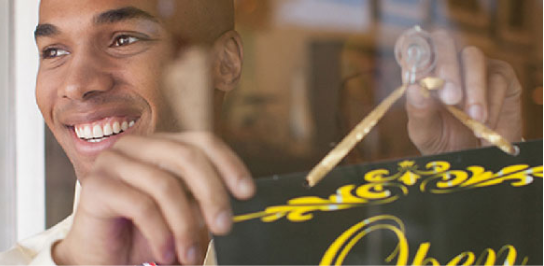 Santander Merchant Services
A suite of payment processing and business management solutions to enhance the ways your customers can connect with your business.
Helpful Tools, Tips, and Resources.
Santander provides you with helpful links to partner and government resources that connect you to the tools you need to support you during these challenging times, including our
Business First Coronavirus Resource Page
, your source for practical tips, success stories, and ideas to help run your business.
Here are some of our latest articles: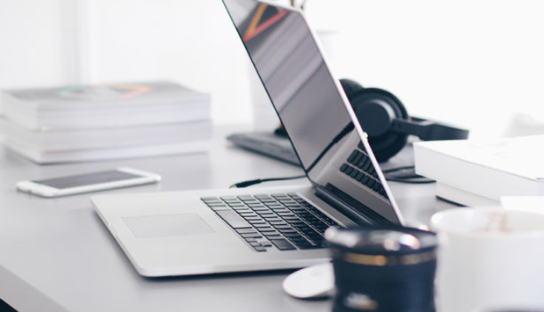 5 Tips for Staying Productive and Mentally Healthy While You're Working From Home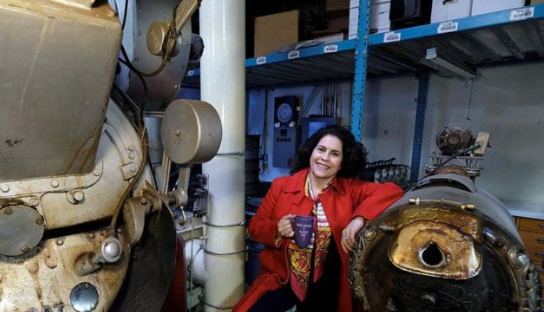 Coronavirus Forces Small Businesses to Rethink Strategies
A number of government relief programs for businesses are being implemented on federal, state, and local levels. In an effort to provide direction and support for our impacted business community, please reference the guide below for information on economic relief efforts:
Community Development Financial institutions (CDFIs)
As state and local government agencies mobilize to support small businesses through this time of economic hardship, Community Development Financial institutions (CDFIs) will be key players in these efforts. Use this CDFI Locator to identify organizations in your area, and be sure to check your city or local government websites for small business support programs.
Small Business Administration (SBA)
Stay up to date on the latest updates from the Small Business Administration by visiting Coronavirus (COVID-19): Small Business Guidance & Loan Resources.
U.S. Chamber of Commerce | Coronavirus Small Business Guide
Visit the United States Chamber of Commerce Coronavirus Small Business Guide, updated daily with new resources to assist you and your business.
We've been working diligently to help you through this challenging time. And, we're far from finished.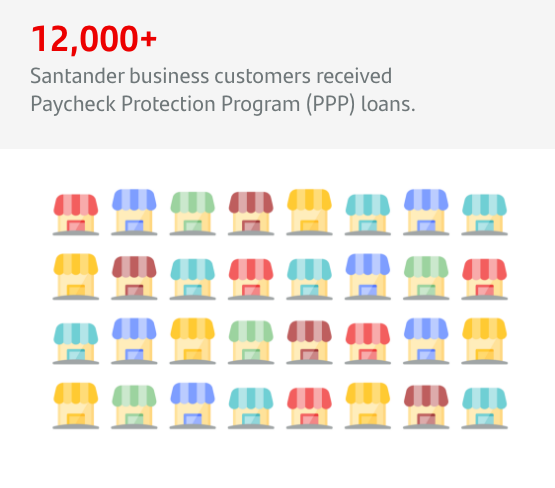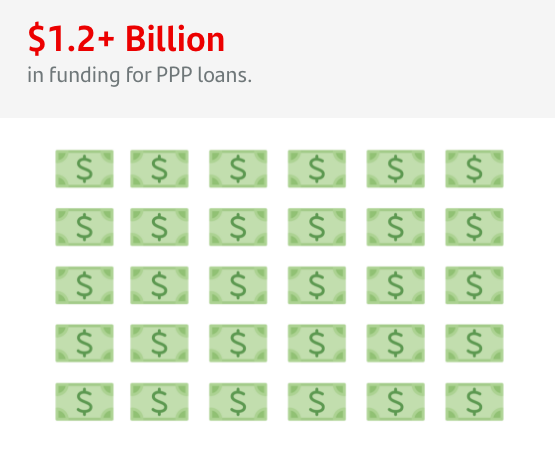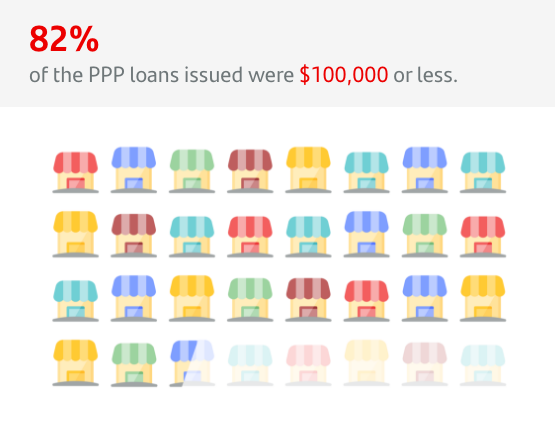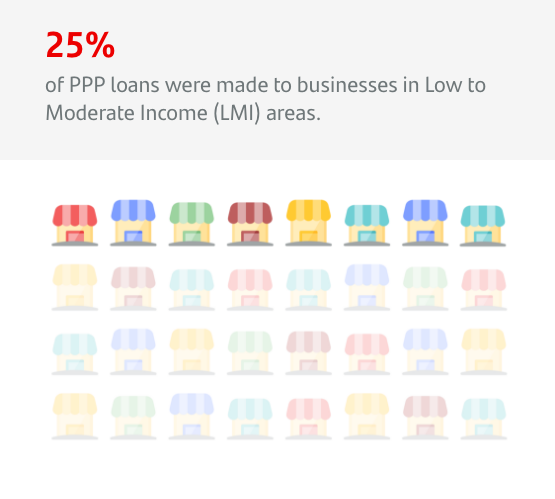 What we've accomplished for our Community:
$7.5 million in grants were expedited to fund 80 community-based organizations that provide direct COVID-19 relief, valuable essential services, and critical small business aid.
What we're offering to our customers:
We are offering existing loan customers interest-only accommodations aned deferrals, and extensions up to 90 days may be available.
We are working with our business customers on loan terms, and offering payment accommodations to customers who are facing hardships.
We developed hardship programs for small businesses to suspend loan payments and cease collection calls to impacted customers.
Santander US is committed to supporting our communities impacted by the COVID-19 pandemic. In addition to our ongoing support for our non-profit partners providing essential services in our communities, including $15 million in charitable giving this year, Santander will provide $25 million in financing to Community Development Financial Institutions (CDFIs) to fund small business loans across Santander Bank's footprint. We also will expedite grant funding and payments where possible to help sustain non-profit operations during this challenging time.
Santander Business Banking Customer Service hours are Monday to Saturday 8:00 am to 8:00 pm ET, and Sunday 9:00 am to 5:30 pm ET.